Ecuador Galapagos Wilson Gonzalez Ramos Washed (2021)
About This Coffee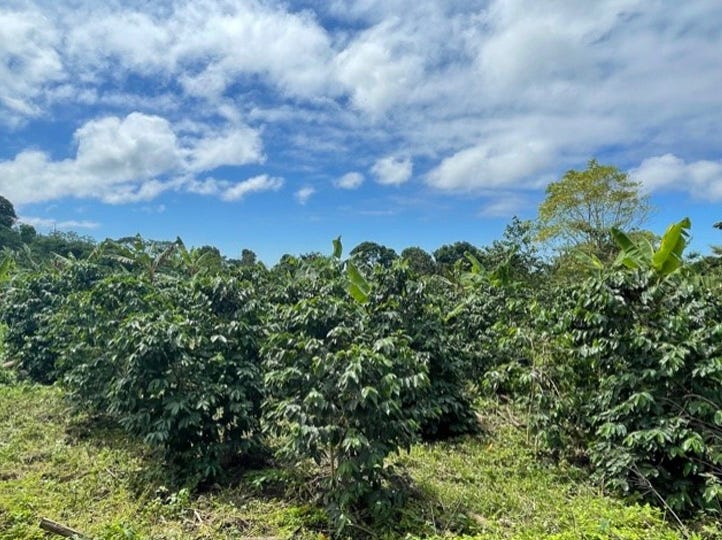 Wilson Gonzales Ramos is an Ecuadorian farmer based primarily in the Galapagos Islands. His 300ha farm Finca El Cafetal is situated on San Cristóbal - formerly known by its English name Chatham Island' - the Eastern-most island of the Galapagos archipelago. Wilson also serves as an exporter for neighbouring farms, indeed this lot is constituted of coffee from 3 farms in total.
Due to the unique biodiversity of the Galapagos all pesticides, herbicides and fungicides are forbidden in order to conserve the native flora and fauna. These products may occasionally be used in exceptional circumstances (i.e. an outbreak of disease) but only under strict monitoring and control from the Galapagos National Park. Therefore while this lot is not organic certified, coffee farming in the Galapagos is for all intents and purposes an organic operation.
| | |
| --- | --- |
| Origin | Ecuador |
| Subregion | San Cristóbal island, Galapagos |
| Harvest Season | 2021/22 |
| Producer Type | Single Estate |
| Farm Name | Finca El Cafetal |
| Processing | Washed |
| | |
| --- | --- |
| Plant Species | Arabica |
| Variety | Bourbon, Caturra, Typica |
| Coffee Grade | ECU CA WA SHG |
| Screen Size | 15 Up |
| Soil | Volcanic |
| Bag Weight | 25 KG BAG |
| Bag Types | Grain Pro / Ecotact |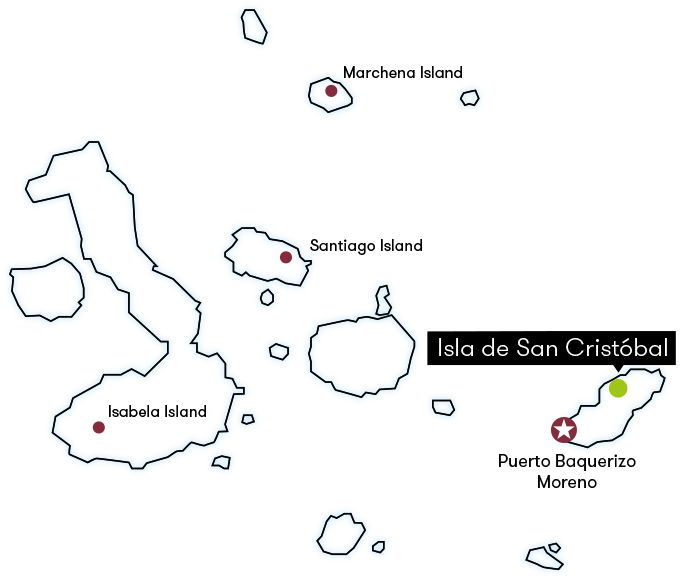 The Region
Coffee was introduced to the Galapagos islands almost 200 years ago and over many generations, the unique terroir of the islands have allowed arabica to develop extraordinary characteristics and flavour profiles only found in the Galapagos. Thus, while coffee is not native to the islands, Galapagos arabica is considered endemic and unique. While altitudes do not reach the heights of origins on the south American continent, the climate is relatively cool, while mineral-rich volcanic soils provide abundant nutrients.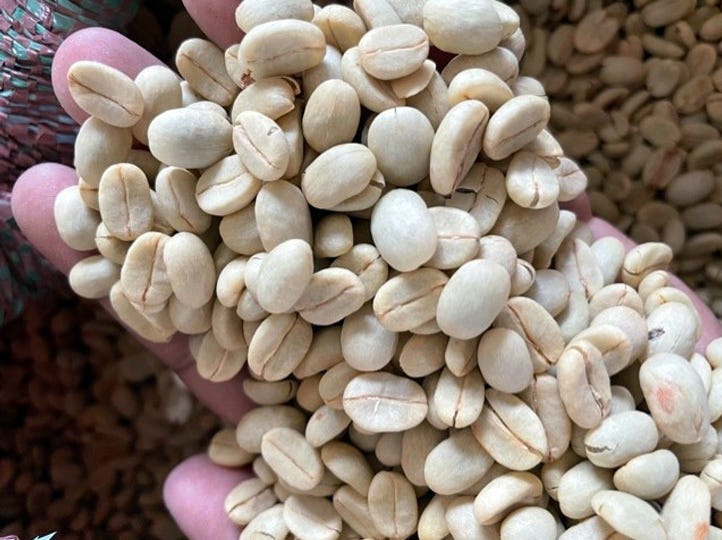 The Process
This lot is fully washed. Ripe cherries are pulped, fermented in water for 16 hours, washed, and then sun dried on raised African beds for 2 weeks. The parchment coffee is then transported to Guayaquil, mainland Ecuador, where it is stored in a temperature and humidity controlled warehouse to maximise quality and freshness.
Subregion

San Cristóbal island, Galapagos

Farm Name

Finca El Cafetal

Producer Type

Single Estate

Processing

Washed

Bag Types

Grain Pro / Ecotact

Plant Species

Arabica

Variety

Bourbon, Caturra, Typica

Screen Size

15 Up

Soil

Volcanic

On Sale

Yes

Top Lot

Yes

Price Per Kg

£9.00

Status

Spot

Coffee Grade

ECU CA WA SHG

CTRM Contract Number

P8001495-3

Origin

Ecuador

Warehouse

Vollers Group Uk