Cameroon Grassfields Co-op Fully Washed
About This Coffee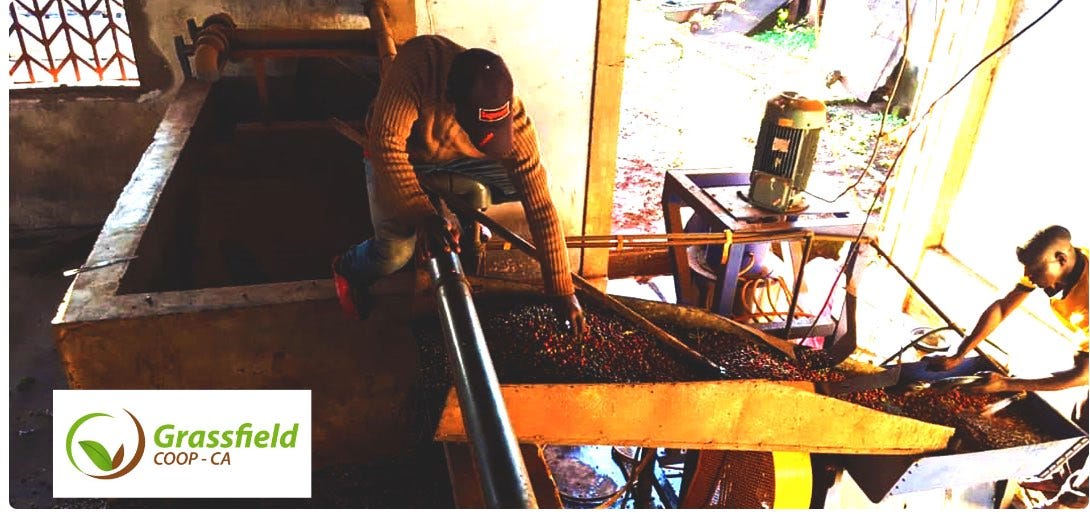 Founded in 2019, Grassfield Co-op CA is a cooperative of coffee producers based in the western part of Cameroon in the areas of Foumbot, Bamenda, Mbouda and Bafoussam. It specializes in the production of high quality coffee.
This fully washed lot includes a 24-36 hour fermentation and after washing, the coffee is sun dried on raised African beds for around 7-8 days (or until 12% moisture is achieved).
| | |
| --- | --- |
| Origin | Cameroon |
| Subregion | Kouoptamo, Western Cameroon |
| Harvest Season | 2021/22 |
| Producer Type | Cooperative |
| Farm Name | Grassfield Co-operative |
| Processing | Washed |
| Growing Altitude | 1150m |
| | |
| --- | --- |
| Plant Species | Arabica |
| Coffee Grade | CMR CA WA PR |
| Screen Size | 15 Up |
| Bag Weight | 60 KG BAG |
| Bag Types | Grain Pro / Ecotact |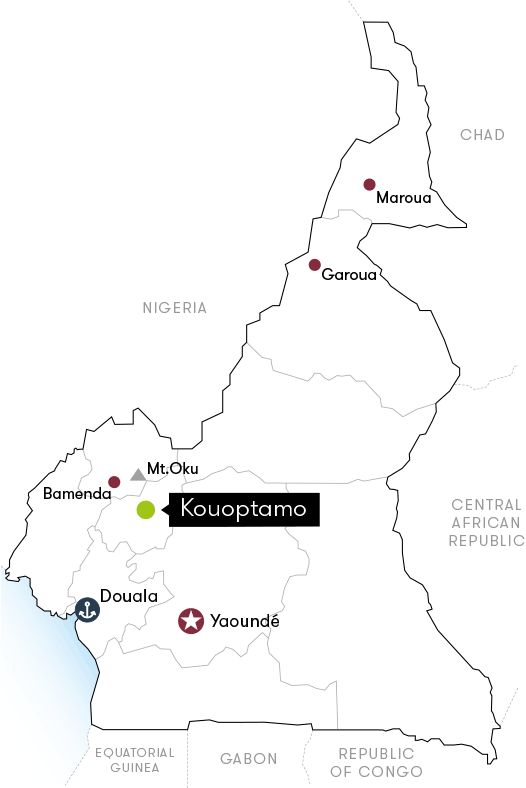 The Region
The Bamoun kingdom (Department of NOUN), located in the mountains of western Cameroon (The Grassfield) is where the traditional homeland of the Bamileke and the Tikar tribes, closely related ethnic groups which share similar languages and traditions. The local here typically make a living through trade, crafts and agriculture.
The king of the Bamouns is from the dynasty of Nchare Yen, who came from Rifum (Mbankim). The religious make up of the region is a mix of Islam, which came from the north, and Christianity, which came from the south.
History of Coffee in Cameroon
Commercial coffee cultivation came to Cameroon with German colonists in 1884 and was established in the western highlands in the late 1920's when—the story is told—agricultural engineer Rene Coste recognized the ideal conditions on the slopes of the volcano, Mt. Oku, and planted 200,000 seedlings. Today, Cameroon grows just over a half million bags of coffee each year, but 30 years ago production peaked at 3 million bags. The decline has been largely due to the removal of government controls and supports and the overall decline in prices following the collapse of the International Coffee Agreement in 1989.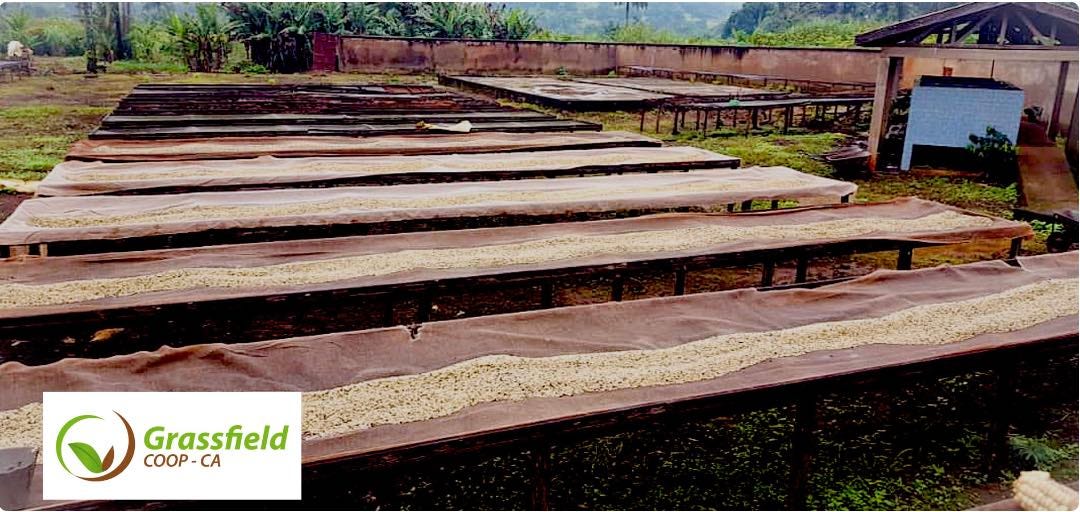 Growing Coffee in Cameroon
Over 80% of coffee grown in Cameroon is robusta but the altitude, volcanic soil, and diverse micro-climates around Mt. Oku are ideal for arabica. Most coffee is grown by smallholders and although coffee growing cooperatives are not as numerous as they once were, centralized milling remains common. Over a half million acres of land are devoted to coffee farming, but yields are low due to the age of the trees. In recent years, the government has sought to revive the coffee sector.
Status

Spot

Subregion

Kouoptamo, Western Cameroon

Farm Name

Grassfield Co-operative

Producer Type

Cooperative

Processing

Washed

Bag Types

Grain Pro / Ecotact

Plant Species

Arabica

Coffee Grade

CMR CA WA PR

Min Growing Altitude

1150m

Screen Size

15 Up

Origin

Cameroon

Warehouse

Vollers Group Uk

On Sale

No

Top Lot

No

CTRM Contract Number

P8001639-1

Price Per Kg

£5.75