Uganda FW15+ Bukonzo FTO
About This Coffee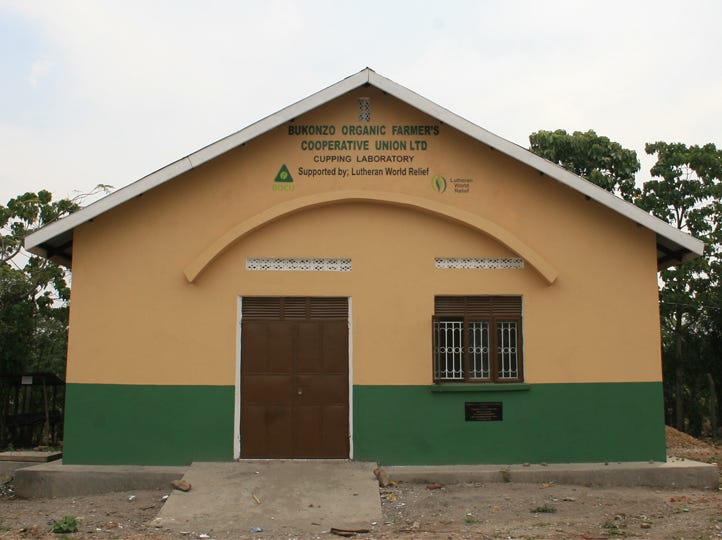 Bukonzo Organic Farmers Co-operative Union was started in 2009 to try and increase the prices gained by farmers for their coffee production. This region of SW Uganda has historically been made up of home processed and natural coffees of lower commercial qualities. Recognising the excellent growing conditions for arabica production, Bukonzo invested in 36 local micro washing stations designed to process high quality fully washed coffees, as well as securing organic certification for their farmers. This approach has allowed an increase in premiums reaching the farmers in what is one of the most impoverished parts of the country, creating a sustainable industry for which they can provide for their families. Bukonzo also place a large emphasis on environmental sustainability, using organic fertilisers from local livestock and intercropping with bananas, beans, fruit trees, coco-yams, vanilla, passionfruit, and mango trees.
| | |
| --- | --- |
| Status | Spot |
| Origin | Uganda |
| Subregion | Rwenzori mountains |
| Harvest Season | 2019/20 |
| Producer Type | Cooperative |
| Co-Op | Bukonzo Organic Farmers' Co-operative Union |
| Processing | Washed |
| | |
| --- | --- |
| Plant Species | Arabica |
| Variety | SL14, SL28 |
| Coffee Grade | UGA CA FW SPL |
| Screen Size | 15 Up |
| Soil | Volcanic, sandy clay loam |
| Bag Weight | 60 KG BAG |
| Bag Types | Grain Pro / Ecotact |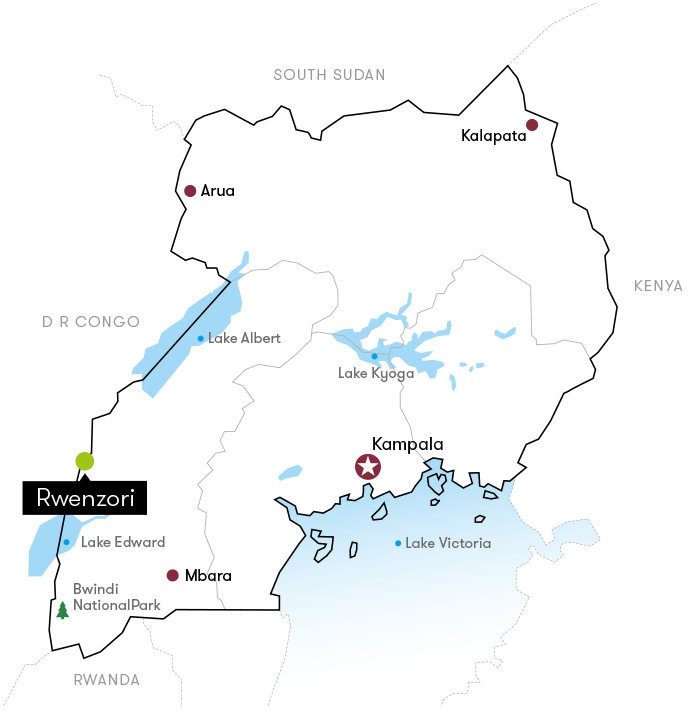 The Region
Situated at the feet of the Rwenzori mountains just north of Lake George, the region around Kasese has excellent conditions for speciality Arabica production with some of the highest altitude in Uganda, fertile soil and plentiful rainfall. However widespread poverty and a lack of infrastructure, as well as the political upheaval in Uganda over the past 40 years has meant this region has struggled to realise its full potential for speciality arabica production. Organisations such as Bukonzo Co-Operative are leading the way in realising this potential and returning it to its status as a respected speciality arabica producing region in Uganda.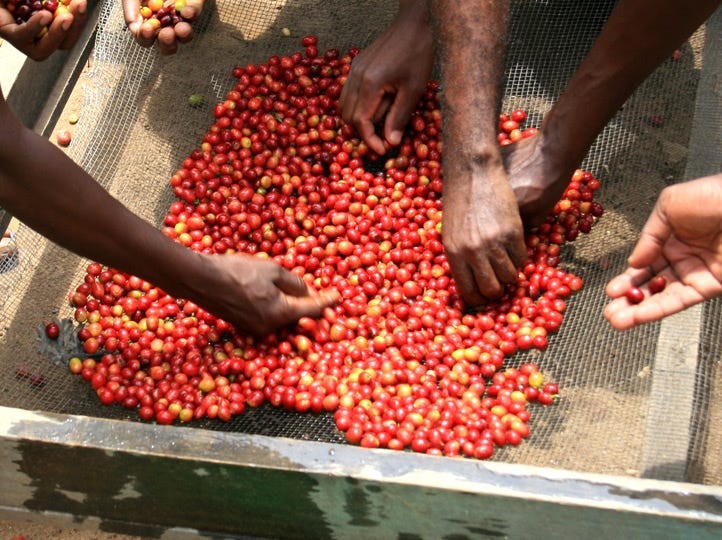 The Process
Red ripe cherries are carefully selected and delivered to the washing station on the day of harvest then placed in a flotation tank to separate by density. The cherries which sink to the bottom (the highest quality) are separated for processing. After removing the outer pulp the coffee is fermented without water for around 24 hours, depending on climatic conditions. The coffee parchment is then washed in clean water channels. The wet parchment is dried in the sun on raised beds for 3 days, followed by shade drying until the coffee has reached a moisture content of 12%. They must be frequently turned to ensure consistent drying. The dried parchment is then devliered to the co-op's central drymill and rested before being hulled, graded by bean size and bagged in Grainpro for export.
Subregion

Rwenzori mountains

Producer Type

Cooperative

Processing

Washed

Bag Types

Grain Pro / Ecotact

Plant Species

Arabica

Variety

SL14, SL28

Screen Size

15 Up

Co-Op

Bukonzo Organic Farmers' Co-operative Union

Soil

Volcanic, sandy clay loam

On Sale

Yes

Top Lot

No

Price Per Kg

£4.95

Status

Spot

Coffee Grade

UGA CA FW SPL

CTRM Contract Number

P8000913-1

Origin

Uganda

Warehouse

Vollers Group Uk