Rwanda FW 15+ Mukama
About This Coffee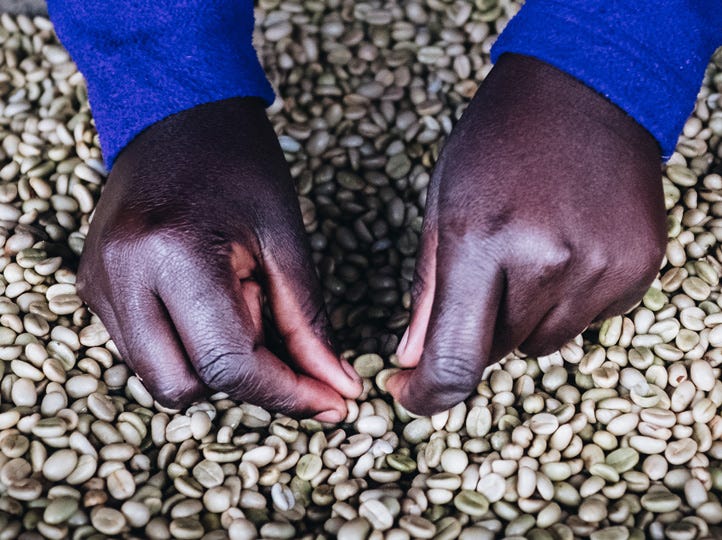 This FW15+ lot comes from Mukama washing station in Byumba Hills of Gakenke district in Rwanda's Northern Province. The 880 contributing farmers are members of the Akagera Coffee Project Ltd. These farms are amongst the newest established in Rwanda with the oldest having been planted in only 2010. Education is a core value of the Akagera Coffee Project and 20% of their net income is invested directly into community education initiatives.
| | |
| --- | --- |
| Origin | Rwanda |
| Harvest Season | 2021/22 |
| Producer Type | Washing Station |
| Wet Mill | Mukama |
| Processing | Washed |
| | |
| --- | --- |
| Plant Species | Arabica |
| Variety | Bourbon |
| Coffee Grade | RWA CA FW SC 15+ |
| Screen Size | 15 Up |
| Bag Weight | 60 KG BAG |
| Bag Types | Grain Pro / Ecotact |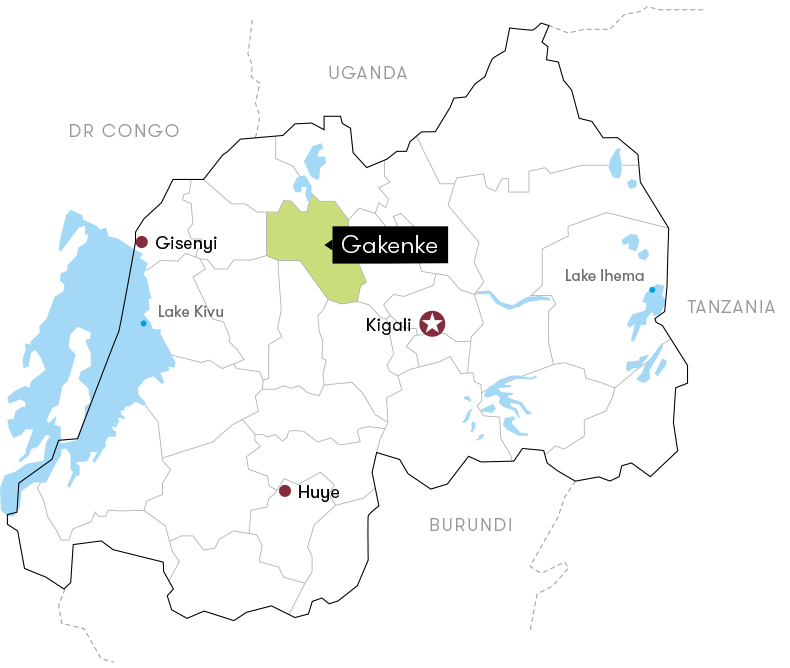 The Region
Gakenke district lies in North West Rwanda near the Volcanoes National Park, home to 1 of only 3 populations of endangered mountain gorillas in the world. Like much of Rwanda - "the land of a thousand hills" - the terrain is mountainous, rugged and exceptionally beautiful. Rich volcanic soils, plentiful sunshine, and tropical rainfall provide exceptional conditions for the cultivation of arabica, and the Bourbon variety particularly excels in the high elevations of Rwanda's mountains.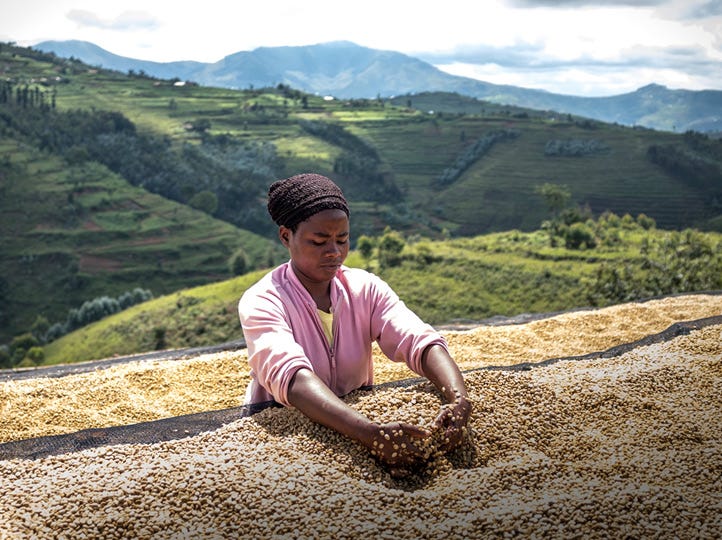 The Process
This lot is fully washed, whereby ripe cherries are harvested by hand, then floated and hand sorted to select the highest quality for processing. These cherries are then mechanically de-pulped and fermented for 12-18 hours (typically overnight) to break down the remaining mucilage. After fermentation, the wet parchment is washed by high pressured water and grading is done throughout long channels to separate coffee by density.
Next, the beans are dried on so-called raised African beds for 14-21 days depending on the climatic conditions. The parchment coffee is hand picked and turned throughout to remove defects and ensure consistent drying process, as well as covered at night or during rain to protect against moisture damage. A dedicated quality controller tests the relative humidity daily until an optimum content of 12% is reached, after which the coffee is rested in parchment pending secondary processing prior to export.
Status

Spot

Producer Type

Washing Station

Wet Mill

Mukama

Processing

Washed

Bag Types

Grain Pro / Ecotact

Plant Species

Arabica

Variety

Bourbon

Coffee Grade

RWA CA FW SC 15+

Screen Size

15 Up

Origin

Rwanda

Warehouse

Vollers Group Uk

On Sale

No

Top Lot

No

CTRM Contract Number

P8001542-1

Price Per Kg

£6.95