Rwanda Karora Fully Washed 15+
About This Coffee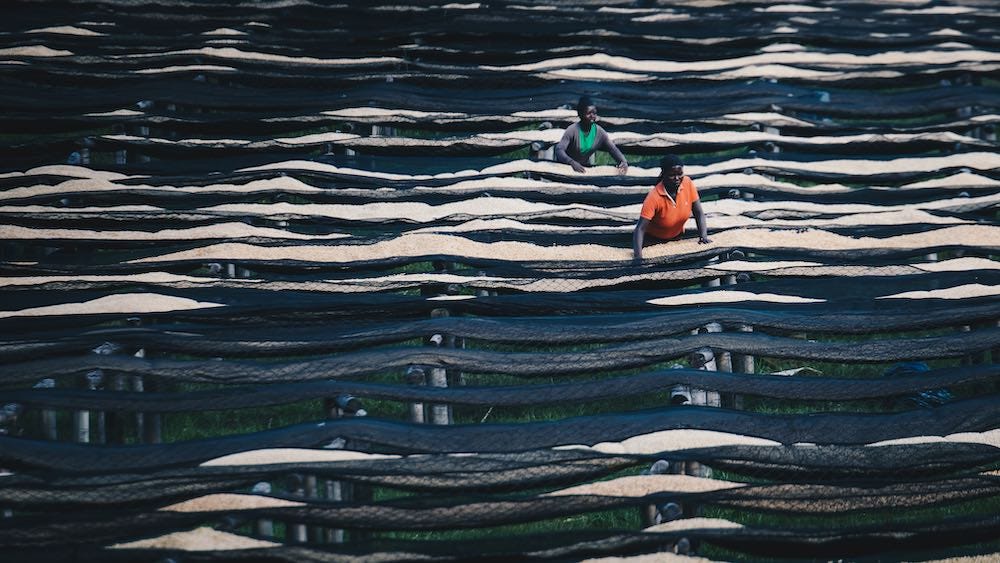 The story begins when Francine Nyiramana and Immaculée Mukamana decided to return to their family's land in Nyamurinda Hill after the Rwandan genocide of 1994 to start a new life with a coffee farm. Despite all the scars caused by the atrocities, the two women gained courage to establish their farm and grow it into a sustainable business. Eventually the coffee farming inspired what is now Nyamurinda Coffee Growers Ltd. and subsequently Karora Washing Station, where this lot was processed. The company processes speciality coffee from its own farm and from 1,022 registered smallholder farmers organised under the co-operative.
| | |
| --- | --- |
| Origin | Rwanda |
| Subregion | Mubuga sector, Karongi district, Western Province |
| Harvest Season | 2022/23 |
| Producer Type | Washing Station |
| Wet Mill | Karora |
| Co-Op | Nyamurinda Coffee Growers Ltd. |
| Processing | Washed |
| Growing Altitude | 1800m - 2000m |
| | |
| --- | --- |
| Plant Species | Arabica |
| Variety | Bourbon |
| Coffee Grade | RWA CA FW SC 15+ |
| Screen Size | 15 Up |
| Bag Weight | 60 KG BAG |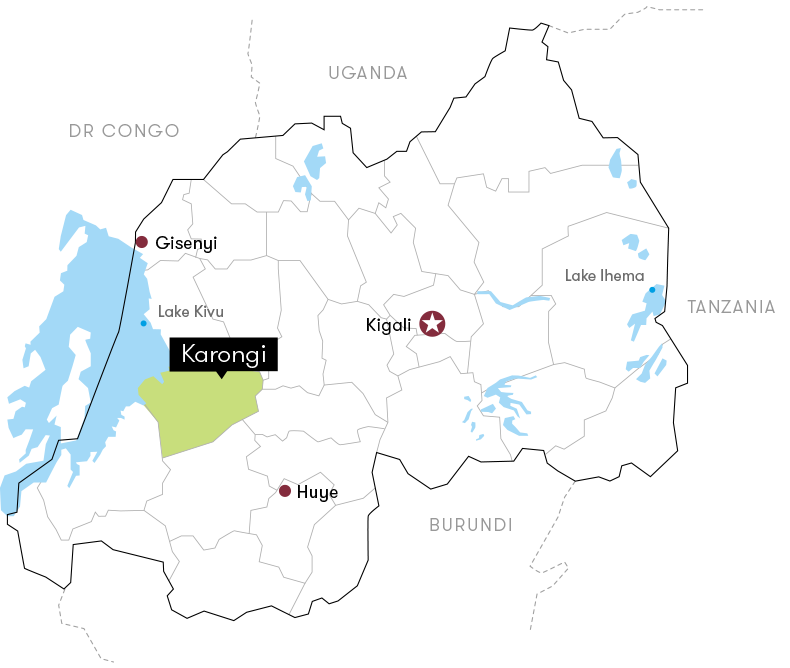 The Region
Nyamurinda co-op and Karora coffee washing station are situated close to Nyungwe natural forest. Sitting in the mountains that forms Nile-Congo Watershed, the continental divide separates the drainage basins of the Nile and Congo rivers. Nyangwe Forest National Park, one of the largest and best preserved mountain rainforests in central Africa, home to an esimated 25% of Africa's primates (excluding humans!)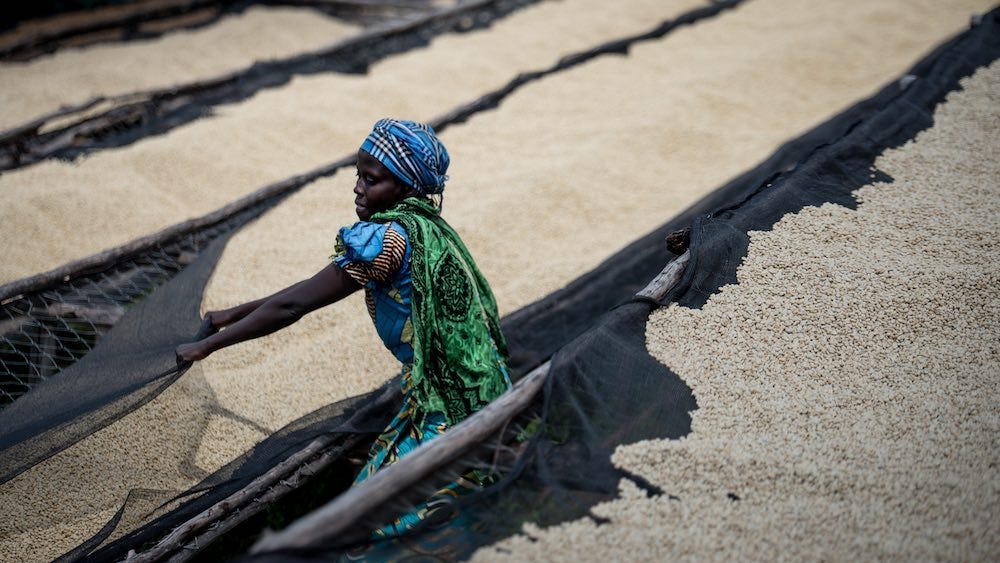 The Process
This lot is fully washed, whereby ripe cherries are carefully selected, first by hand sorting then by floatation to remove under-developed cherries (floaters). The cherries are then depulped and fermented for 12-18 hours, typically overnight, to break down the remaining mucilage. After fermentation, the wet parchment is washed by high pressured water and grading is done throughout long channels to separate coffee by density. During this grading stage, coffee beans pass through a series of gates that allow less dense, lower quality beans to flow through, while retaining the denser, higher quality beans for separate processing in top lots such as this.
The retained washed beans are moved from channels to pre-drying tables, where they are carefully sorted under shade for around 4 hours. Next, the beans are taken on raised drying tables numbered for around 14 days in warm days or 21 days in rainy days. The coffee is also sorted again for defects, any damaged beans and it is turned regularly by women (seasonal workers) and the latter are tasked to protect coffee from rain or the midday sun by using covers.
Status

Spot

Subregion

Mubuga sector, Karongi district, Western Province

Producer Type

Washing Station

Wet Mill

Karora

Processing

Washed

Plant Species

Arabica

Variety

Bourbon

Coffee Grade

RWA CA FW SC 15+

Min Growing Altitude

1800m

Max Growing Altitude

2000m

Screen Size

15 Up

Origin

Rwanda

Warehouse

Vollers Group Uk

Co-Op

Nyamurinda Coffee Growers Ltd.

On Sale

Yes

Top Lot

Yes

CTRM Contract Number

P8001872-1

Price Per Kg

£7.50