Peru Seleccion Callayuq
About This Coffee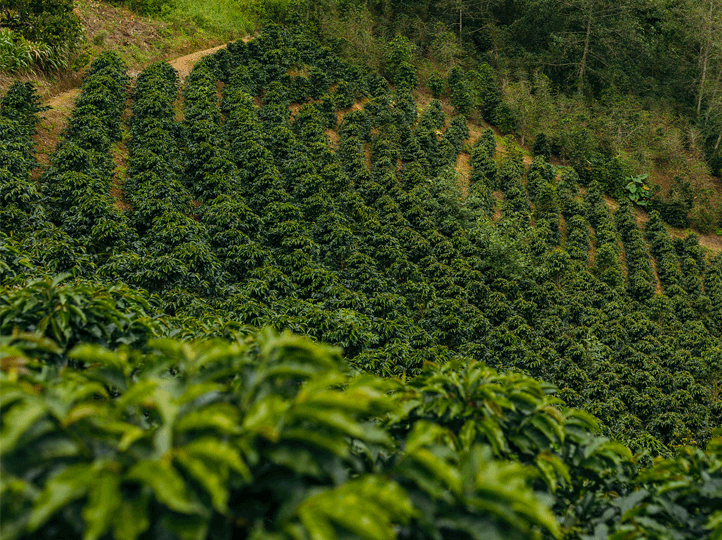 This edition of our 'Seleccion' series is from the micro-region of Callyuq in Cutervo, Cajamarca. Farmers in this region typically cultivate the varieties of Caturra, Catuai and Catimor at altitudes up to and exceeding 2,000masl.
| | |
| --- | --- |
| Origin | Peru |
| Subregion | Callyuq, Cutervo, Cajamarca |
| Harvest Season | 2021/22 |
| Producer Type | Small Holder Farmers |
| Processing | Washed |
| Growing Altitude | 1200m - 1800m |
| | |
| --- | --- |
| Plant Species | Arabica |
| Variety | Catimor, Catuai, Caturra |
| Coffee Grade | PER CA WA SHB MCM G1 |
| Screen Size | 15 Up |
| Bag Weight | 69 KG BAG |
| Bag Types | Grain Pro / Ecotact |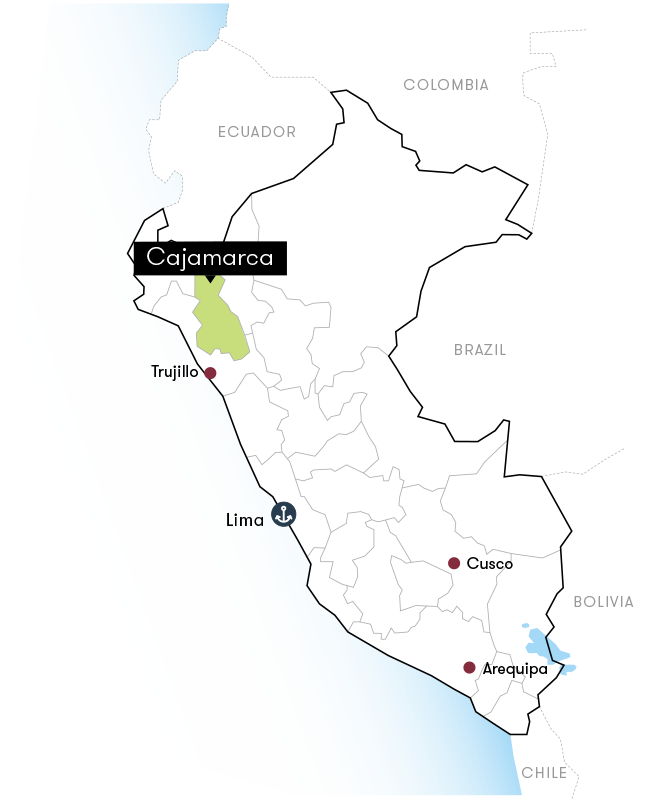 The Region
The region of Callayuc is one of the districts of the Cutervo province, Cajamarca, in the north of Peru. It is a territory that features a typical tropical jungle with abundant biodiversity and fertile valleys in its centre. Its altitude varies from 690 masl. at its lowest point to more than 2,800 masl at its highest point. Its geographical conditions allow the existence of a vast flora and fauna, and local producers cover the agricultural lands of Cullayuc with permanent crops and natural forests, especially with coffee.
A few minutes from Callayuc, is the Viluco Waterfall, also known as "bridal veil". This is a beautiful waterfall located in a warm climate that tourists can easily access. On the way to the waterfall, you can appreciate impressive views, characteristic of the northern Peruvian Andes.
Also, in the Callayuc region you will find Cerro Pabellon, which is a mountain peak that exceeds 2200 meters above sea level and is mostly surrounded by forest. This peak is also part of a chain of local mountains, with endemic characteristics and is considered a wildlife refuge. Very close to this peak is the Cordillera del Wissus, also known as Huichus, which has a maximum altitude of 2817 meters above sea level. This mountain range is home to reserve water sources and refuge of important wildlife, varied flora, and intertropical fauna.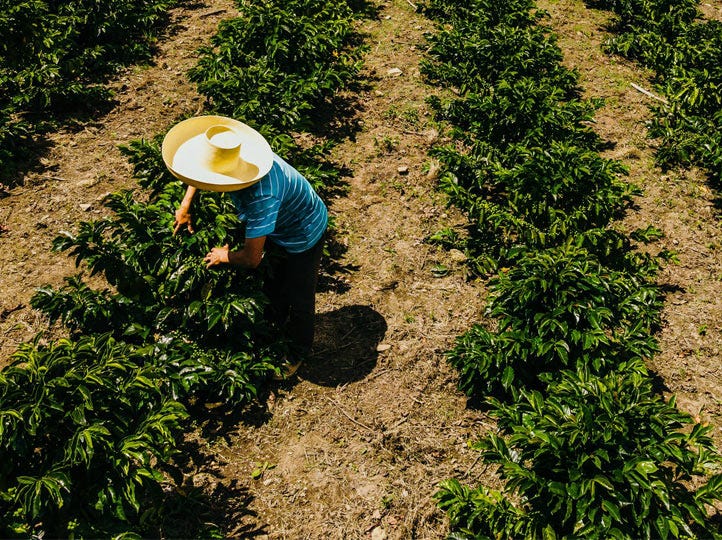 The Process
Callayuc is a territory with very fertile soils, where local producers take advantage of this resource to cultivate different crops such as oranges, cocoa, bananas, passion fruit and coffee, being the last one, one of the main sources of economic income for many local families.
In this region, two types of climates predominate: the warm-dry tropical climate characteristic of a forest and the semi-humid temperate climate in the peripheral zones. The warm-dry tropical climate is ideal to obtain a coffee with a strong, sweet flavor with berries notes and a medium acidity
The fermentation process, the washing of the coffee with clean water and the drying in a solar tent that the local producers carry out during the harvest, make this a high-quality coffee. Due to the previously mentioned processes, the coffee produced in Callayuc is also exported to other regions of Peru and internationally, with the objective of satisfying the palate of the most exquisite coffee lovers.
Status

Spot

Subregion

Callyuq, Cutervo, Cajamarca

Producer Type

Small Holder Farmers

Processing

Washed

Bag Types

Grain Pro / Ecotact

Plant Species

Arabica

Variety

Catimor, Catuai, Caturra

Coffee Grade

PER CA WA SHB MCM G1

Min Growing Altitude

1200m

Max Growing Altitude

1800m

Screen Size

15 Up

Origin

Peru

Warehouse

Vollers Group Uk

On Sale

No

Top Lot

No

CTRM Contract Number

P8001890-4

Price Per Kg

£7.95