Peru Jaen Smallholder Microlot (2022)
About This Coffee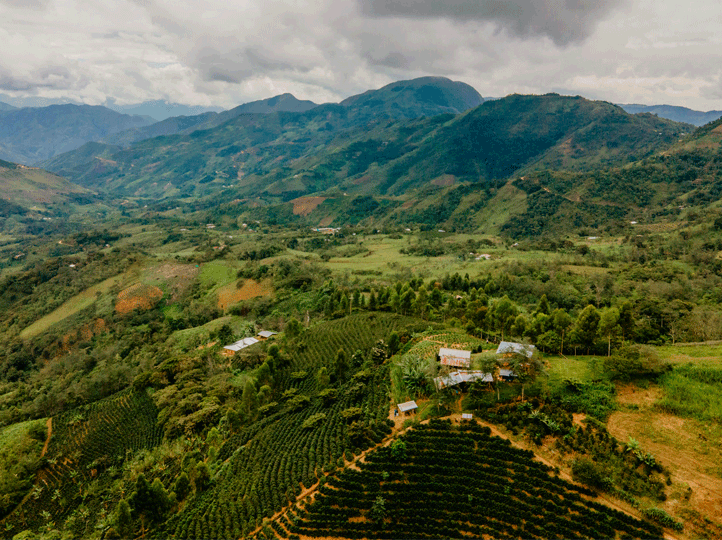 This curated microlot is sourced from smallholder farmers in Jaen, Cajamarca. Jaen is an industrial centre for coffee in the region and the home of our principle buying office. The contributing producers to this lot cultivate the varieties of bourbon, pache, caturra and catimor at altitudes exceeding 1,600masl.
| | |
| --- | --- |
| Origin | Peru |
| Subregion | Jaen, Cajamarca |
| Harvest Season | 2021/22 |
| Producer Type | Small Holder Farmers |
| Processing | Washed |
| Growing Altitude | 1600m - 2000m |
| | |
| --- | --- |
| Plant Species | Arabica |
| Variety | Bourbon, Catimor, Caturra, Pache |
| Coffee Grade | PER CA WA SHB MCM G1 |
| Screen Size | 15 Up |
| Bag Weight | 69 KG BAG |
| Bag Types | Grain Pro / Ecotact |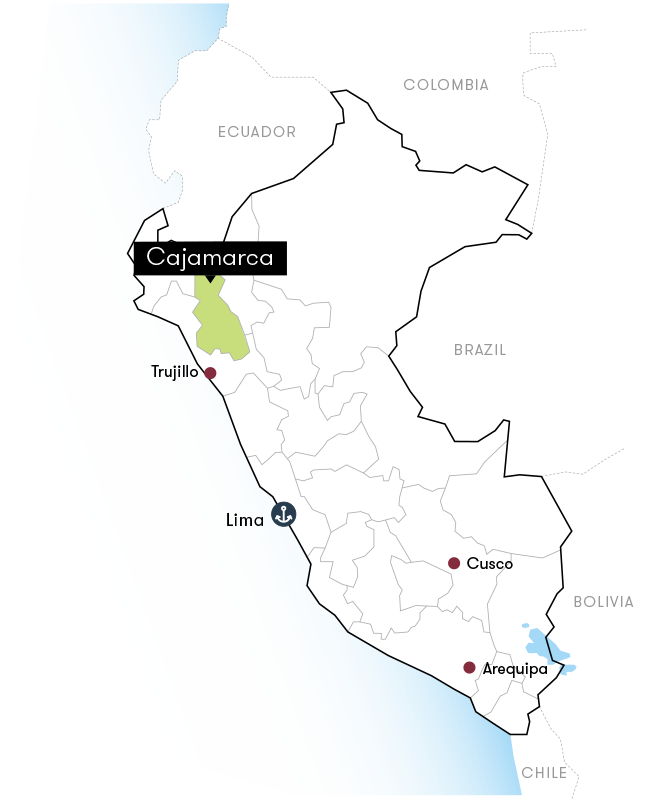 The Region
The region of Jaen is a tropical forest that has a warm climate all year round. The city of Jaen, taking the same name as the region, is considered as one of the hottest cities in the country. The hot weather is compensated by frequent and refreshing rains throughout the year but mostly concentrated in the months of December to March. The region has a great potential and several tourist attractions that include protected reserves, archaeological sites, and beautiful natural landscapes.
Two of the most important tourist attractions in the city are the regional museum Hermógenes Mejía Solf and the Señor de Huamantanga forest, which offers a variety of flora and fauna. This forest is home to the national bird of Peru, the Andean "Cock of the Rocks", one of the most colorful birds in the country, which can also be found living in the waterfalls in the coffee farms.
The province of Jaen is crossed by the interior branch of the western Andean Mountain range, popularly known as the "Andes del Chamaya". The outer branch of this mountain range is located to the west of the beautiful Huancabamba River, and the eastern branch of the Andes is located to the east of the Marañon River.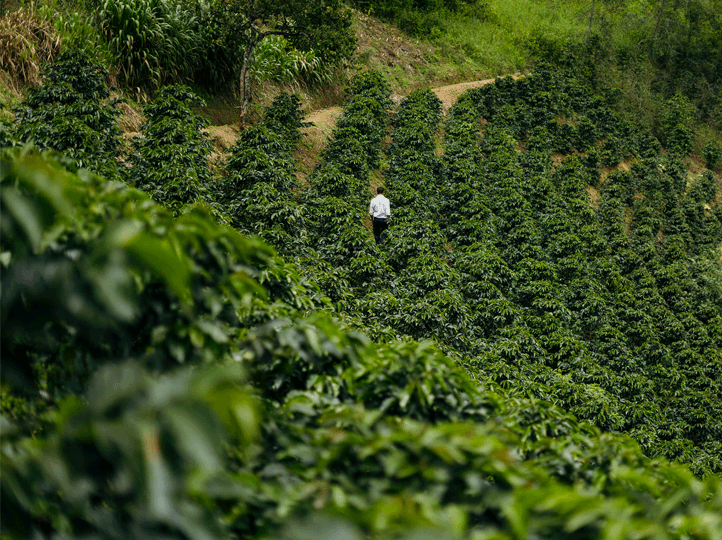 The Process
Jaen is located in Cajamarca, which in recent years, has established itself as the main coffee producing region for exportation in Peru, shipping worldwide thousands of tons of coffee per year. The region is covered by the tropical forest of the northern side of this South American country.
Farmers cultivate this grain high in the Andes Mountains, using specific organic fertilization techniques and following strict quality standards to guarantee flavor and to please the palate of local and international consumers.
Its great potential comes from being cultivated in a variety of microclimates at altitudes ranging from 1600 through 1800 meters above sea level and surrounded by mango trees, pacay, orange and other local crops. This allows the coffee to obtain very special aromatic characteristics and an interesting mixture of notes between orange candy, roasted hazelnut, light floral hints, sweet apricot, caramel, fruit tea and many others.
Subregion

Jaen, Cajamarca

Producer Type

Small Holder Farmers

Processing

Washed

Bag Types

Grain Pro / Ecotact

Plant Species

Arabica

Variety

Bourbon, Catimor, Caturra, Pache

Min Growing Altitude

1600m

Max Growing Altitude

2000m

Screen Size

15 Up

On Sale

Yes

Top Lot

No

Price Per Kg

£6.75

Status

Spot

Coffee Grade

PER CA WA SHB MCM G1

CTRM Contract Number

P8001890-5

Origin

Peru

Warehouse

Vollers Group Uk