Peru Finca Pompeya Red Honey
About This Coffee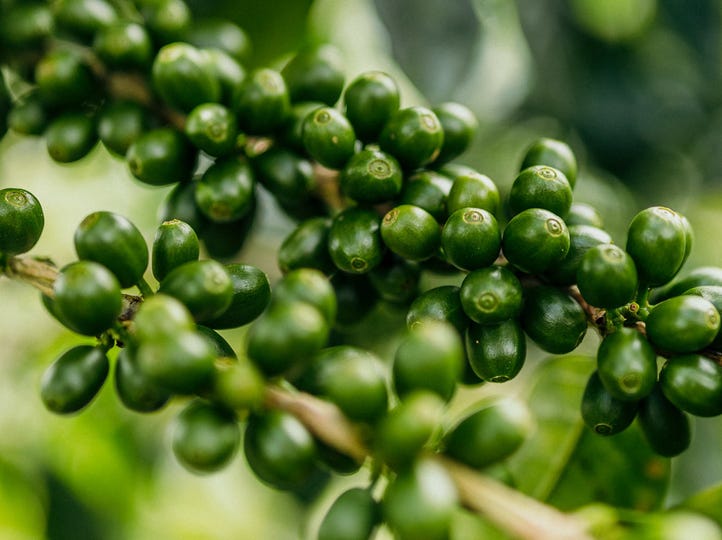 The Latorre family has for four generations cultivated coffee in the mountains of Echarti, Cusco. Agusto Latorre Dueñas, started producing and selling coffee in 1930 in his farm located in Chauares, Echarati. His main commercial activity was cattle, but he saw a good opportunity in coffee farming and local sales. The second generation, led by Adolfo Latorre, took over in 1975 after quitting his banking career and by the end of the 70's he started exporting coffee to the world. Currently Finca Pompeya is managed by three generations: Mr. Adolfo Latorre, his sons and his grandson Fabrizio Romainville. Fabrizio is the only one from his generation actively involved in the farm and he is the mastermind behind new experimental processing of microlots.
| | |
| --- | --- |
| Origin | Peru |
| Subregion | Echarti, Cusco |
| Harvest Season | 2020/21 |
| Producer Type | Single Estate |
| Farm Name | Finca Pompeya |
| Processing | Honey Processed |
| Processing Description | Red Honey, shade dried |
| | |
| --- | --- |
| Plant Species | Arabica |
| Variety | Bourbon, Catimor, Catuai, Caturra, Pache |
| Coffee Grade | PER CA WA SHB MCM G1 |
| Screen Size | 15 Up |
| Bag Weight | 69 KG BAG |
| Bag Types | Grain Pro / Ecotact |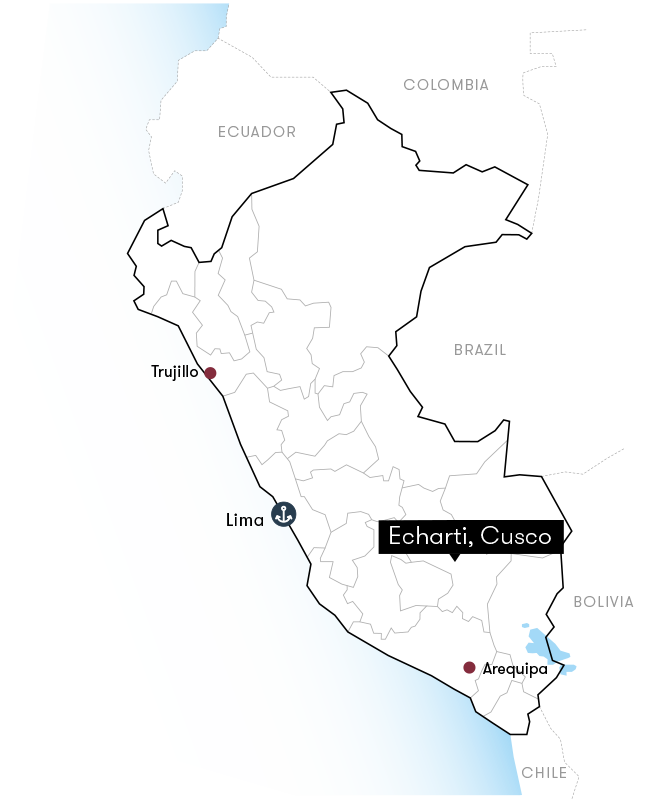 The Region
One of the 14 districts of La Convencion province is Echarati, this is also is the largest district of the province and its capital, with the same name, is an hour drive northeast from the provinces' capital: Quillabamba. With over 9,000 km2 of green areas part of Peru's Rainforest, Echarati is one of the largest districts in the country ranging from 300 to 1,100 meters above sea level. Temperature in the high jungle of Echarati ranges from 18 to 26 °C and has an annual rainfall between 2,100 to 2,600 mm. Due to its location, weather conditions and the shape of the valley, one can find many different microclimates that benefit Echarati with a high quality and yields of tropical products such as coffee, cacao and citric fruits. Pompeya farm, our final destination in Echarati, located at 1,700 meters above sea level is a 3-hour drive from the city of Quillabamba.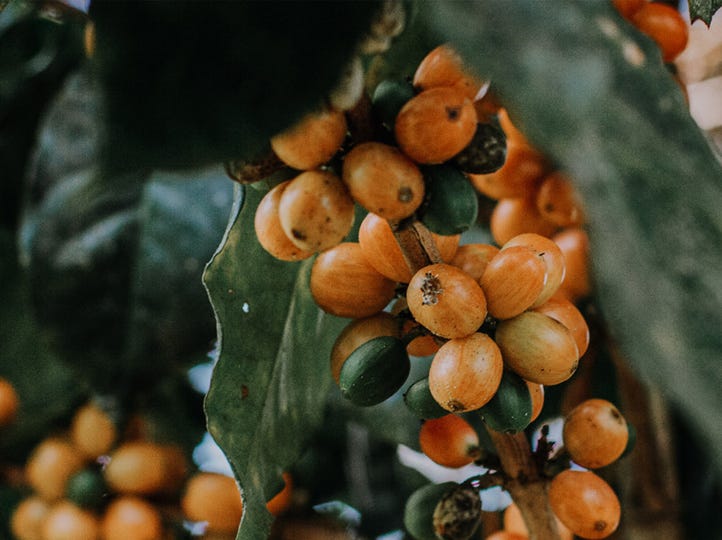 The Process
After success in 2020 with their semi-shade- dried red honey, Latorre family were delighted but not fully satisfied. They knew they could do better still.
They continued tweaking the process by increasing the fermentation process up to an average of 30 hours of fermentation. This year, they wanted to have even more control on the drying phase, so they decided to go for a fully shade-dried for about 28 days. This juicy and silky coffee lot is the result of those efforts.
As if their quality improvement efforts weren't enough, true to their sustainable vision they purchased 146 hectares of land dedicated for reforestation. This insetting project will store a massive amount of carbon from the air and make a significant carbon footprint reduction of the whole operation. Needless to say, we are extremely proud and happy to work with such dedicated coffee family. We hope as much as you that this coffee will get better in the cup and better for the environment every year.
Subregion

Echarti, Cusco

Farm Name

Finca Pompeya

Producer Type

Single Estate

Processing

Honey Processed

Processing Description

Red Honey, shade dried

Bag Types

Grain Pro / Ecotact

Plant Species

Arabica

Variety

Bourbon, Catimor, Catuai, Caturra, Pache

Screen Size

15 Up

On Sale

No

Top Lot

Yes

Price Per Kg

£7.25

Status

Spot

Coffee Grade

PER CA WA SHB MCM G1

CTRM Contract Number

P8001529-1

Origin

Peru

Warehouse

Vollers Group Uk