Peru Alto Ipayoc (Ana, Fidelia and Luis)
About This Coffee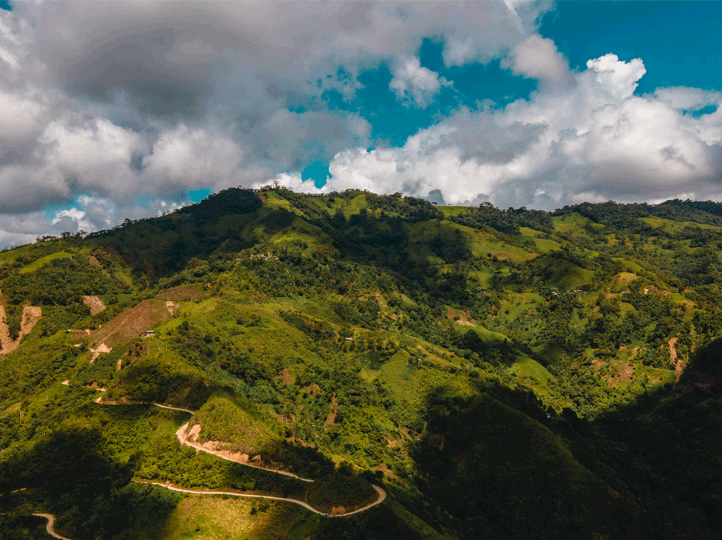 This lot is sourced from Ana Apaza, Fidelia Nieble and Luis Sota, 3 neighbouring farmers in the microregion of La Convención, Cusco, in southern Peru.
Ana and her husband work at Centro Huertapata farm and have the firm objective to improve their quality every season because, in their words, they "know that with effort, anything is possible." Fidelia and her son Cristian operate Finca Tarcuyoc 2 hours away from Quillabamba; while Luis Sota and his wife operate Finca Centro Mesapata. The temperate climate of this region is perfect for a slow maturation, tending towards increased complexity in the cup.
These three producers work with the support and guidance of agronomist in the team to Direct Assistance Area at AICASA to obtain quality specialty coffees.
| | |
| --- | --- |
| Origin | Peru |
| Subregion | La Convencion, Cusco |
| Harvest Season | 2021/22 |
| Producer Type | Small Holder Farmers |
| Processing | Washed |
| Growing Altitude | 1650m - 1750m |
| | |
| --- | --- |
| Plant Species | Arabica |
| Variety | Bourbon, Catimor, Geisha, Typica |
| Coffee Grade | PER CA WA SHB MCM G1 |
| Screen Size | 15 Up |
| Bag Weight | 69 KG BAG |
| Bag Types | Grain Pro / Ecotact |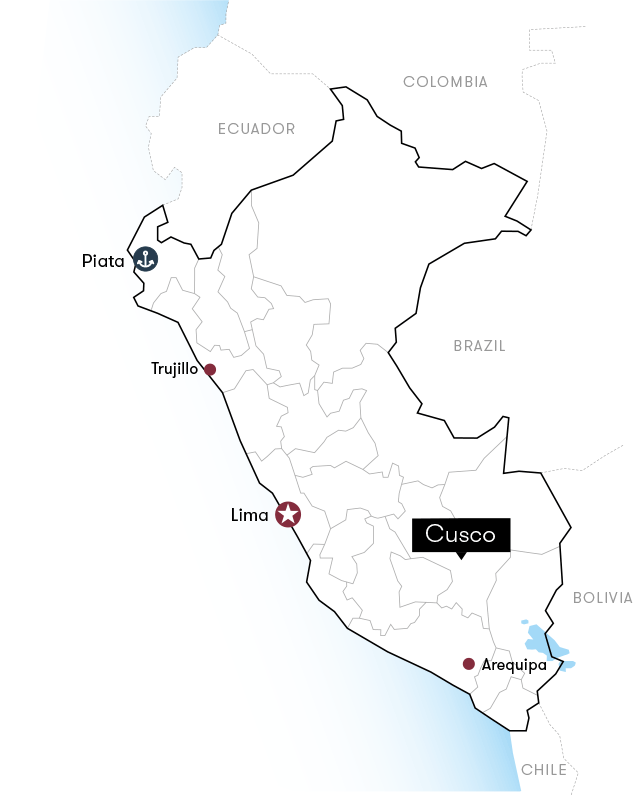 The Region
All three farms are located two and a half hours from the city of Quillabamba, in the district of Quellouno, basin of Yanatile river, an area characterized by mild weather climate at an altitude of 1650 meters above sea level. This region is also known for producing high quality corn, oranges, limes, tomato, and cotton. Most of which are exposed from the region. Anuni is the quechua word for "Community Where work" people in the community help each other and fame activities or any help one needs with the implicit promise where they need their help, they will come. Quillabamba is in La Convención, the largest province in the department of Cusco.
Cusco city, once the capital of the Inca Empire, located at 3400 m.a.s.l. in the southeastern part of Peru, is made up by thirteen provinces and worldwide famous for its pre-Hispanic Inka heritage such as the Sacred Valley, Inka Trails and one of the World Wonders: the Machu Picchu ruins.
The Andes range crosses through Cusco dividing it in what could easily be two different regions. On the left side of the mountains you will find yourself at very high altitudes with brown tall mountains, clear blue skies and very low temperatures. Once you go up the mountain range, and cross the Abra Malaga, one of the highest points at 3,256 m.s.a.l (10,628 ft), a different scenery unveils in front of your eyes. You will find yourself nearing the Amazon, warmer temperatures, banana trees, fruity fragrances and a tropical landscape with green V-shaped valleys surrounding you. Growing between 1000 and 2100 meters above sea level is where we find and source our high-altitude coffees.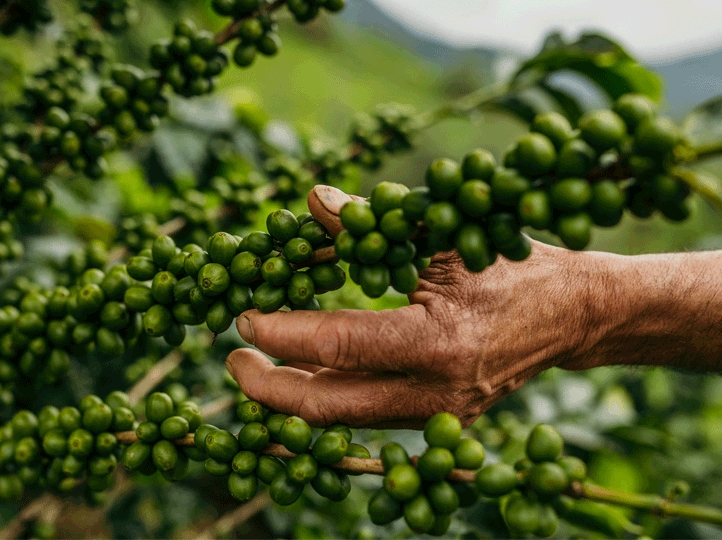 The Producers
Ana and her husband have been coffeee producers their whole lives. At Finca Centro Huertapata, we can find subsistence farming, citrus crops, but mostly coffee. Fidelia works on Tarcuyoc farm with her son Cristian, carrying out the ancestral activity of the Ayni together with their neighbors. In the farm we can find fruits such as pineapple but the principle crop is arabica coffee. Luis and his wife work in the Mesapata farm, both have been coffee producers their whole lives. Their farm comprises a pine plantation alongside subsistence farming and coffee. We chose to work with all 3 of these farmers due to their drive to improve quality and their attention to detail with their agronomy and post harvest process.
Status

Spot

Subregion

La Convencion, Cusco

Producer Type

Small Holder Farmers

Processing

Washed

Bag Types

Grain Pro / Ecotact

Plant Species

Arabica

Variety

Bourbon, Catimor, Geisha, Typica

Coffee Grade

PER CA WA SHB MCM G1

Min Growing Altitude

1650m

Max Growing Altitude

1750m

Screen Size

15 Up

Origin

Peru

Warehouse

Vollers Group Uk

On Sale

No

Top Lot

No

CTRM Contract Number

P8001890-6

Price Per Kg

£8.95