Nicaragua Seleccion Matagalpa Washed SHG
About This Coffee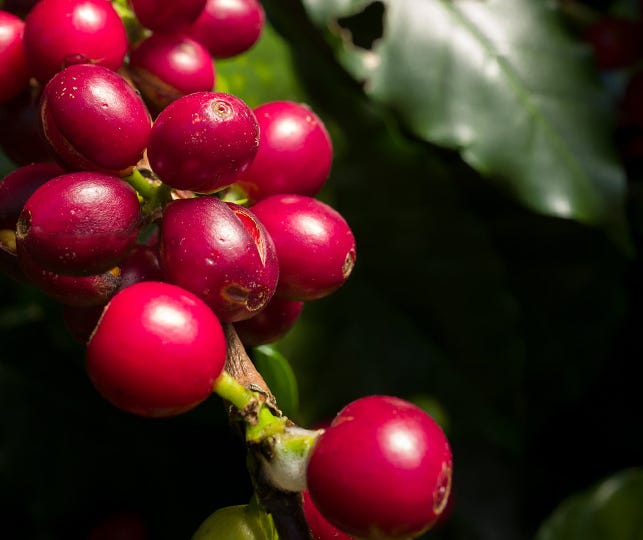 This is a washed SHG (strictly high grown) coffee from producers Marlin Tinoco, Aura Valle, Guadalupe Siles and Jeannethe Cruz.
| | |
| --- | --- |
| Origin | Nicaragua |
| Subregion | Matagalpa |
| Harvest Season | 2022/23 |
| Producer Type | Small Holder Farmers |
| Processing | Washed |
| | |
| --- | --- |
| Plant Species | Arabica |
| Variety | Catuai, Caturra, Parainema |
| Coffee Grade | NIC CA WA SHG |
| Screen Size | 15 Up |
| Bag Weight | 69 KG BAG |
| Bag Types | Grain Pro / Ecotact |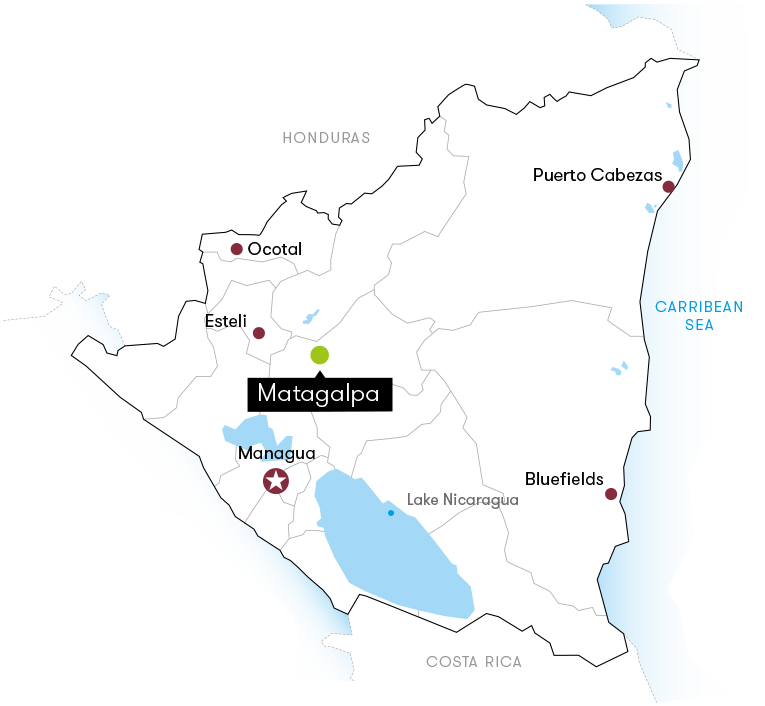 The Region
Matagalpa is the second largest coffee region in the country. As such, we have a network of buying centers across Matagalpa with over 25 buying points to provide access to farmers in the most remote communities.
Altitudes in Matagalpa range between 700 and 1,400 metres above sea level and temperatures range from between 15C and 32C, which combined provide a good mix for post-harvesting processes such as prolonged fermentations and microbial activity throughout the day.
The region gathers a wide range of coffee varietals, some have been in the region and country for many generations and others come from recent innovations in the Central American region. As such we can find Caturra, Red Catuai, Bourbon, Pacamara, Parainema and Marsellesa.
Matagalpa also is the best place to build a Dry mill facility. Between the city of Matagalpa and the city of Sebaco there is a micro climate optimal for the drying and milling processes. In fact by far, the majority of the dry mills in Nicaragua are located in this region.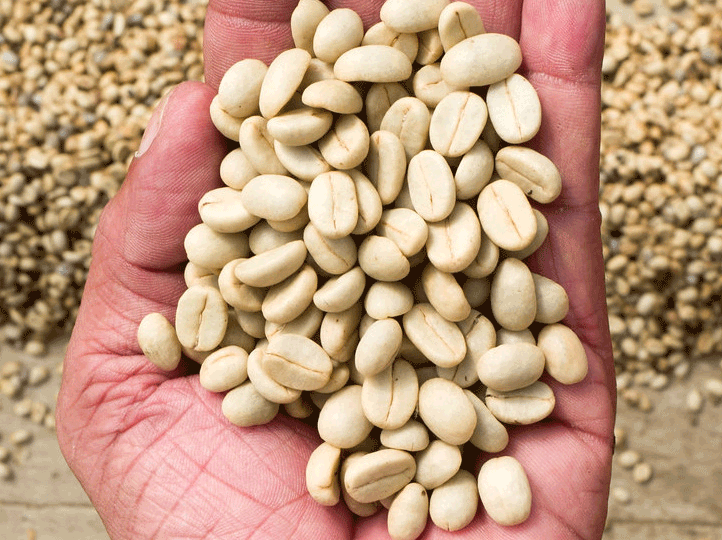 The Process
Coffee cherries are harvested by hand from sunrise until 3 pm. They bring all the cherries back to the farms' wet mill where it is weight and manually pulped. Coffee is left to dry ferment overnight for about 10 - 12 hours depending on the farm's altitude and ambient conditions. Once the coffee reaches its fermentation point, it's thoroughly washed and immediately bagged, as wet parchment, then they delivered to our buying point.
Coffee is sundried and it will take within 8-11 days to reach a 12% humidity depending mostly on weather conditions. We have 31 hectares around our dry mill fully covered with tarps for this sole purpose, this process is done mainly or almost fully by women employed by Covoya's parent company ofi.
Once we dry the coffee, we cup it and let it rest in our warehouses to get the balance and good attributes in the cup after at least three months before milling it.
Subregion

Matagalpa

Producer Type

Small Holder Farmers

Processing

Washed

Bag Types

Grain Pro / Ecotact

Plant Species

Arabica

Variety

Catuai, Caturra, Parainema

Min Growing Altitude

800m

Max Growing Altitude

1000m

Screen Size

15 Up

On Sale

No

Top Lot

No

Price Per Kg

£5.25

Status

Spot

Coffee Grade

NIC CA WA SHG

CTRM Contract Number

P8002210-1

Origin

Nicaragua

Warehouse

Vollers Group Uk