Mexico Selección Yajalon Organic (2021)
About This Coffee
This organic lot is sourced from a community of small farmers in Yajalón, Chiapas. These farms are an average of 5ha in size and situated at altitudes betwen 1,350 and 1,700masl. Typical varities include Bourbon, Marsellesa and Pacarmara.
| | |
| --- | --- |
| Origin | Mexico |
| Subregion | Yajalon, Altos de Chiapas |
| Harvest Season | 2020/21 |
| Producer Type | Small Holder Farmers |
| Processing | Washed |
| Growing Altitude | 1350m - 1700m |
| | |
| --- | --- |
| Plant Species | Arabica |
| Variety | Bourbon, Pacamara, Marsellesa |
| Coffee Grade | MEX CA WA SHG |
| Screen Size | 15 Up |
| Certifications | Organic certified |
| Bag Weight | 69 KG BAG |
| Bag Types | Grain Pro / Ecotact |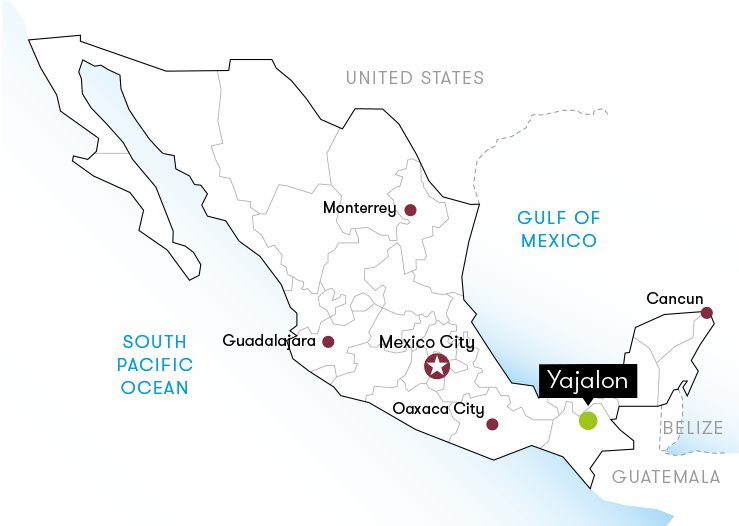 The Region
One of the most defining landmarks in the region is Palenque City, which has some of the most preserved Mayan architecture in the world. Palenque city was called Lakamha or "Big Water" for the abundant water found in the region. Tourists from all over flock to see the towering stone ruins and learn about the ancient Mayan and Tzeltal people. Yajalón is a municipality located in the Tulijá Tzeltal Chol region and the majority of the 37,000 inhabitants have indigenous Tzeltal origins. The region boasts high biodiversity with native fauna including hummingbirds, anteaters, ocelots and saraguatos (black howler monkey). Cajpe (coffee in the Tzeltal language) is the main economic activity in the communities and is the main link for the community with the international markets. Coffee is the primary cash-crop here but it is often produced with food staples like corn, beans, and spicy chilies, mainly for consumption.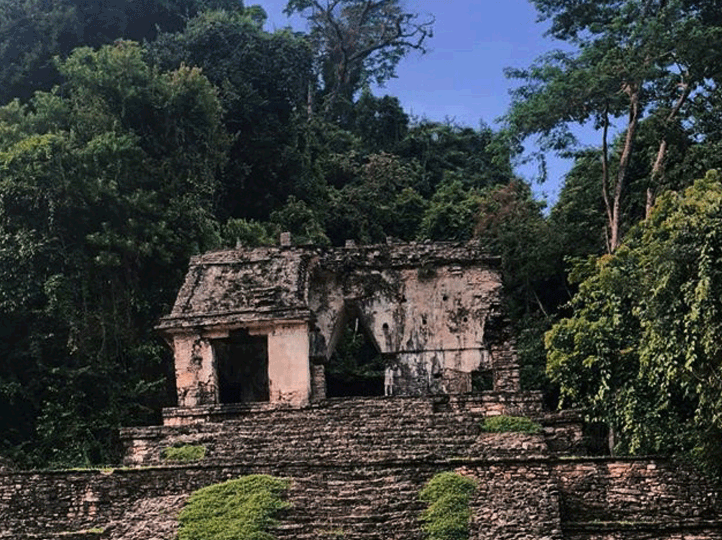 The Process
The organic farming system in Yajalon is performed under partial shade of native trees varieties and intercropped with beans, bananas, pumpkin and citrics and plums. As an organic producer group, fertilisations are made of cherry coffee pulp, dry leaves and wood ashes.
Cherries are picked ripe, de-pulped and fermented between 12-17 hours, washed, and then sun dried on farmers' yards or zarandas.
Status

Spot

Subregion

Yajalon, Altos de Chiapas

Producer Type

Small Holder Farmers

Processing

Washed

Bag Types

Grain Pro / Ecotact

Certifications

Organic certified

Plant Species

Arabica

Variety

Bourbon, Pacamara, Marsellesa

Coffee Grade

MEX CA WA SHG

Min Growing Altitude

1350m

Max Growing Altitude

1700m

Screen Size

15 Up

Origin

Mexico

Warehouse

Vollers Group Uk

On Sale

Yes

Top Lot

No

CTRM Contract Number

P8001344-3

Price Per Kg

£5.30