Kenya PB Kamwangi
About This Coffee
This AA fully washed top lot is from Kamwangi washing station, one of 3 factories managed by New Ngariama Farmers Cooperative Society (FCS) in Kirinyaga county, situated in Kenya's central highlands. The Co-op works with around 1,500 local farmers who cultivate the varieties of Ruiru 11, SL28 and Batian at altitudes up to 1,800masl. Kamwangi has been consistently producing some of our favourite Kenyan coffees for a few seasons now, a testament to the diligence of their farmers and the factory staff.
| | |
| --- | --- |
| Origin | Kenya |
| Subregion | Kirinyaga |
| Harvest Season | 2021/22 |
| Producer Type | Washing Station |
| Wet Mill | Kamwangi |
| Co-Op | New Ngariama Farmers Cooperative Society |
| Processing | Washed |
| | |
| --- | --- |
| Plant Species | Arabica |
| Variety | Batian, Ruiru 11, SL28 |
| Coffee Grade | KEN CA WA PB |
| Bag Weight | 60 KG BAG |
| Bag Types | Grain Pro / Ecotact |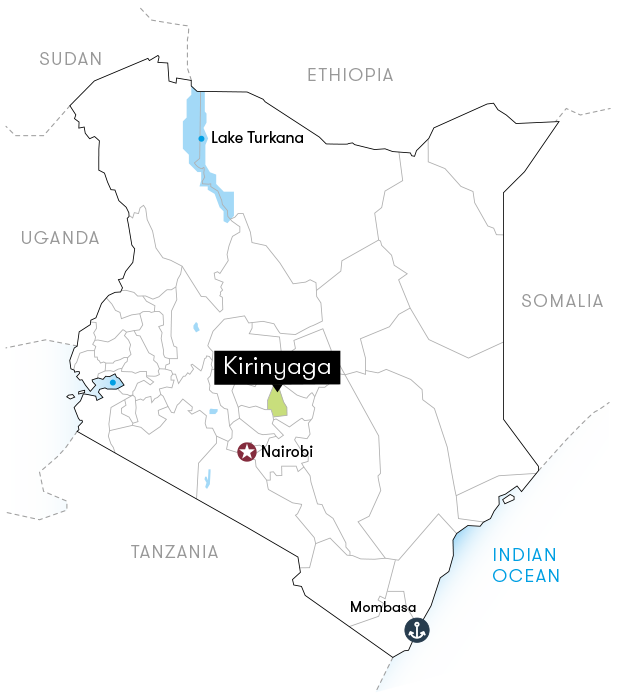 The Region
Kamwangi Coffee Factory is located in the north east corner of Kirinyaga County, Nyangeni sub- location, Ngariama Location. It is one of three Factories managed by the New Ngariama FCS. This was the second factory established by the Co-op, Kainamui being the original. With increasing volume pressure on both Kamwangi & Kainamui the Co-op established and began processing at their third Factory, Kiamugumo.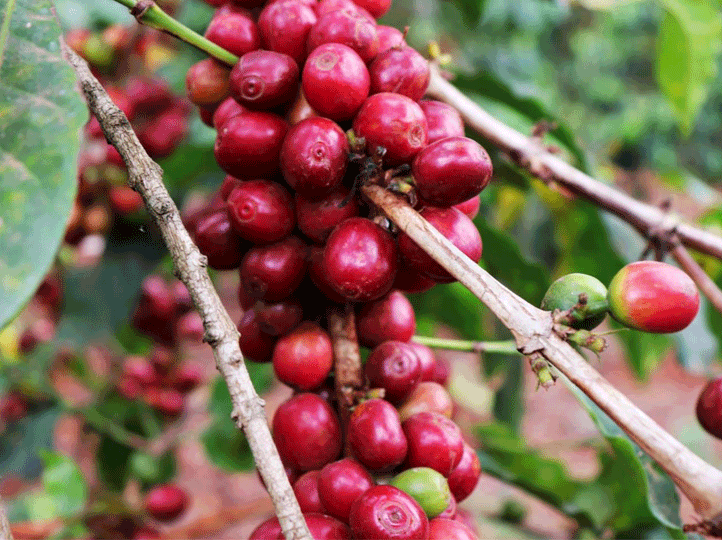 The Process
The coffee cherries are hand sorted for unripes and overripes by the farmers before they go into production. The pulp is removed and the coffee is fermented for 24-36 hour under close shade depending on climate temperatures. After fermentation the coffees are washed and again graded by density in washing channels. They are then taken to the drying tables where they will be sun dried on African drying beds for 12 to 20 days (this time depends on weather conditions). Coffees are covered in plastic during midday and at night to protect the beans from night moisture and rains.
Subregion

Kirinyaga

Producer Type

Washing Station

Wet Mill

Kamwangi

Processing

Washed

Bag Types

Grain Pro / Ecotact

Plant Species

Arabica

Variety

Batian, Ruiru 11, SL28

Co-Op

New Ngariama Farmers Cooperative Society

On Sale

No

Top Lot

No

Price Per Kg

£10.50

Status

Spot

Coffee Grade

KEN CA WA PB

CTRM Contract Number

P8001669-1

Origin

Kenya

Warehouse

Vollers Group Uk