Indonesia Ara Cahayan Organic Wet Hulled
About This Coffee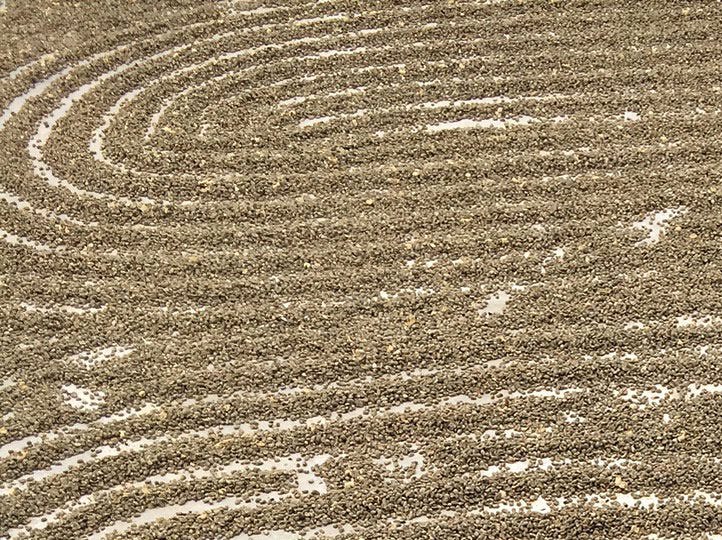 This classic wethulled lot comes from Ara Cahayani Gayo co-op in Aceh, northern Sumatra. The co-operative was started by 25 farmers but now works with 2,753 smallholder farmers in the Bener Meriah subregion, also known as the Gayo Highland.
The co-operative supports its members with a range of social and sustainability initiatives such as after-school childcare, a pension scheme, business consultation, agronomic training, seedling distribution, and infrastructure investment.
| | |
| --- | --- |
| Origin | Indonesia |
| Subregion | Gayo Highland, Bener Meriah and Central Aceh |
| Harvest Season | 2023/24 |
| Producer Type | Cooperative |
| Co-Op | Ara Cahayani Gayo |
| Processing | Wet Hulled |
| | |
| --- | --- |
| Plant Species | Arabica |
| Coffee Grade | IDN CA WA MAN SUM G1 |
| Certifications | Organic certified |
| Bag Weight | 60 KG BAG |
| Bag Types | Grain Pro / Ecotact |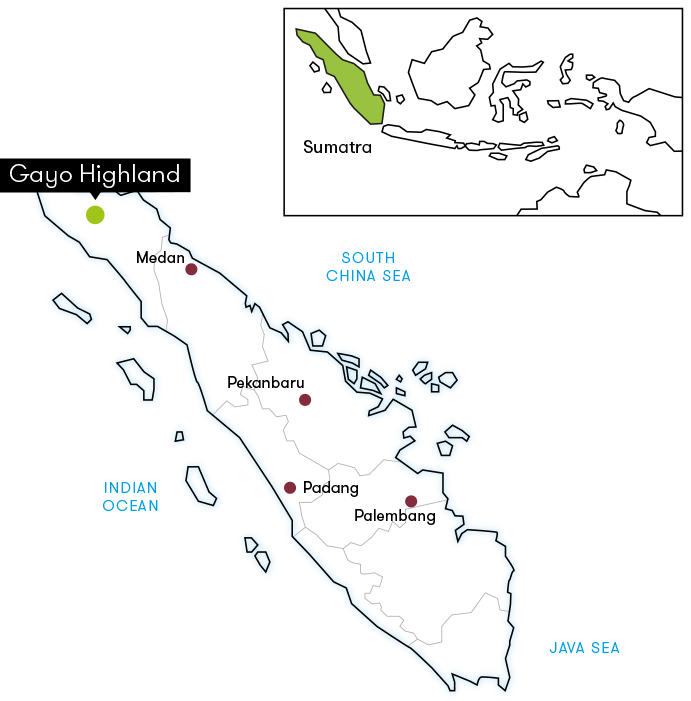 The Process
The wet-hulled process - known in Indonesia as "Giling Basah" - is largely unique to the islands and produces a characteristic cup profile which is fruity & complex with some pleasant earthy notes.
Ripe cherries are handpicked, pulped the same day and fermented overnight. The wet parchment (locally known as Gabu) in then sundried for 1-2 days after which the moisture content is still high (around 40%). The coffee is then hulled (the parchment or husk of the bean is mechanically removed) and then dried in the sun until the optimum moisture content is reached (around 12.5-13%).
The dried coffee is then double handpicked to remove any defects before being bagged in Grainpro for export.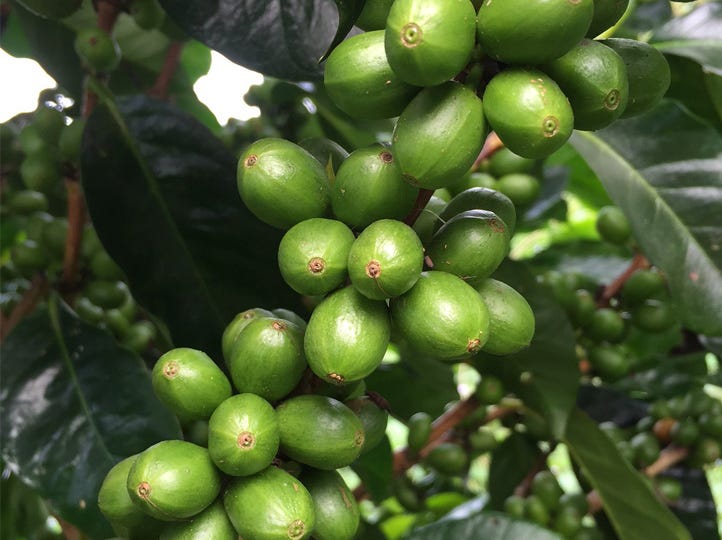 History of Coffee in Sumatra
Coffee seeds first arrived in Java from India in 1696, but it was a swing and a miss; the initial plantings were wiped out by flooding. Take two, cuttings from Ceylon, arrived in 1699 with a guy named Hendrik. It's unclear when coffee planting arrived in Sumatra specifically. Java was the coffee king of Indonesia (aka the Dutch East Indies) for at least 100 years after cuttings first arrived from Ceylon before coffee of any significant volume was grown on other islands. And well into the 20th century, much coffee grown throughout Indonesia was called Java.
Subregion

Gayo Highland, Bener Meriah and Central Aceh

Producer Type

Cooperative

Processing

Wet Hulled

Bag Types

Grain Pro / Ecotact

Plant Species

Arabica

Co-Op

Ara Cahayani Gayo

On Sale

No

Top Lot

No

Price Per Kg

£8.95

Status

Spot

Certifications

Organic certified

Coffee Grade

IDN CA WA MAN SUM G1

CTRM Contract Number

P8002084-1

Origin

Indonesia

Warehouse

Vollers Group Uk