Guatemala Lote Especial - Carlos Gonzalo Eduardo Washed
About This Coffee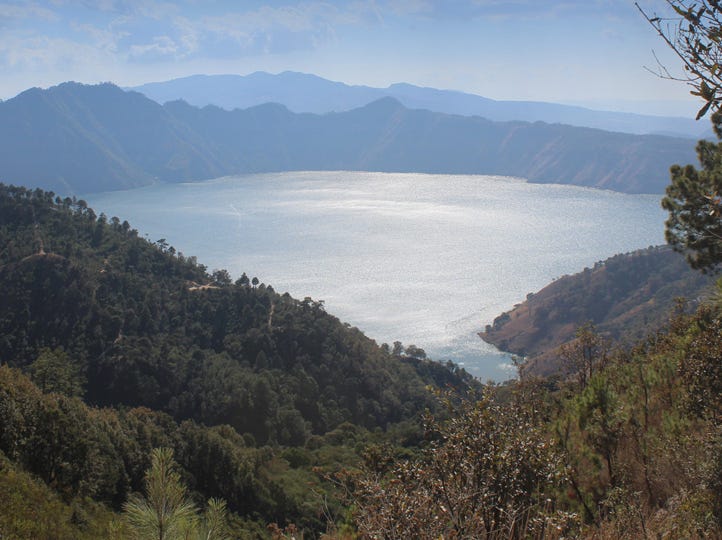 This lot is sourced from Carlos Gonzalo Eduardo Rivas and his farm Finca La Unión. The business is a family enterprise and most of the management is handled by Carlos and his son Javier.
Carlos and his family bought La Union in May of 2017. The farm had been abandoned for 9 years and was in dire need of renovation, however the family could see the potential: the farm sits at an impressive 2,000masl in a subregion famed for its high quality production: San Pedro Necta.
They started with the control of the weeds, and the management of the shade trees. Then they renovated the areas by incorporating new trees and organic matter to revitalise the health of the soils. After many years of effort, they have achieved a high quality consistent cup which they can be tremendously proud of.
| | |
| --- | --- |
| Origin | Guatemala |
| Subregion | San Pedro Necta, Huehuetenango |
| Harvest Season | 2022/23 |
| Producer Type | Single Estate |
| Farm Name | Finca La Union |
| Processing | Washed |
| Growing Altitude | 2000m |
| | |
| --- | --- |
| Plant Species | Arabica |
| Variety | Catuai, Gesha, Pacamara, Anacafe 14, Marsellesa |
| Coffee Grade | GTM CA WA SHB FANCY |
| Screen Size | 15 Up |
| Bag Weight | 69 KG BAG |
| Bag Types | Grain Pro / Ecotact |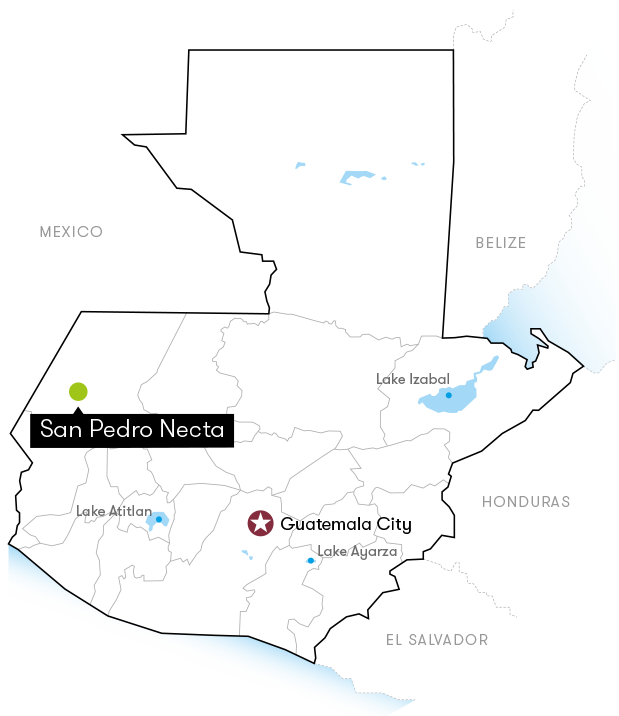 The Region
San Pedro Necta is a municipality located in the department of Huehuetenango, Guatemala. It is situated in the western highlands of the country and is surrounded by beautiful mountainous terrain. Spanish is often the second language spoken by many of the farmers, the first being an indigenous aanguage called Mam.
The region of San Pedro Necta is known for its picturesque landscapes with lush green hills, forests, and of course: coffee farms. It has a predominantly rural setting, with agriculture being a primary economic activity. The cultivation of coffee is particularly significant in this area, and the region is renowned for producing high-quality coffee beans. The high mountains that protect the valley seem create a unique microclimate that produces some of the most floral and delicious coffee in Guatemala.
The indigenous communities in San Pedro Necta and surrounding areas typically have a strong connection to their ancestral traditions, languages, and customs. They often maintain agricultural livelihoods, cultivating crops such as corn, beans, coffee, and vegetables. Traditional clothing, crafts, and rituals are also an integral part of their cultural identity.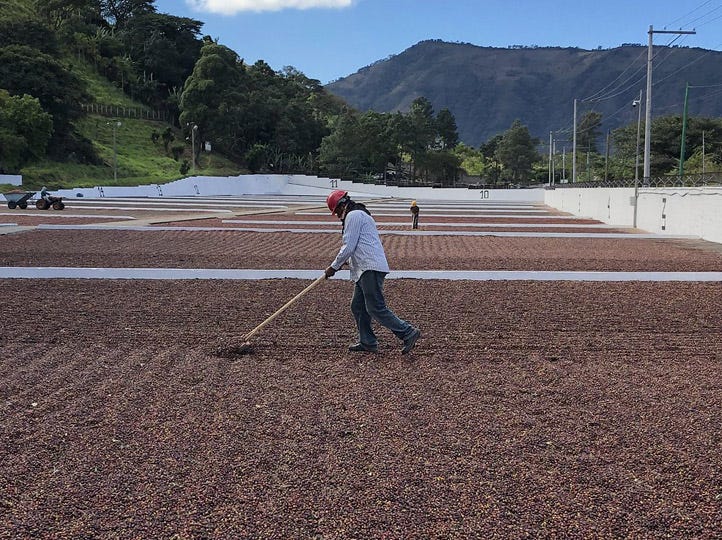 The Process
On La Unión the coffee crops are shaded with different kind of forest trees, whilst the coffee trees are planted at a distance of 1.2 x 2.1 meters from each other, making them look like contour lines marking elevation. It is important to highlight that they use organic compost, maintaining fertile and healthy soils.
They are using washed process for their production, traditional in Guatemala, after carefully selecting ripe cherries they use large tanks to ferment the coffee overnight and then it is washed, and finally dried on patios.
Carlos and his family now are experimenting with naturals and honeys as well as washed.
Status

Spot

Subregion

San Pedro Necta, Huehuetenango

Farm Name

Finca La Union

Producer Type

Single Estate

Processing

Washed

Bag Types

Grain Pro / Ecotact

Plant Species

Arabica

Variety

Catuai, Gesha, Pacamara, Anacafe 14, Marsellesa

Coffee Grade

GTM CA WA SHB FANCY

Min Growing Altitude

2000m

Screen Size

15 Up

Origin

Guatemala

Warehouse

Vollers Group Uk

On Sale

No

Top Lot

No

CTRM Contract Number

P8002181-2

Price Per Kg

£7.50