Guatemala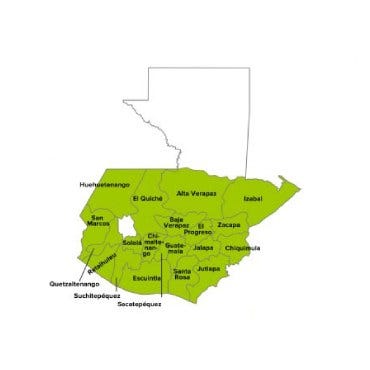 Guatemala is the 10th largest coffee origin in the world, blessed with over 300 microclimates, rich volcanic soil and a long artisanal tradition of coffee production. Olam is one of the country's top 4 coffee exporters.
Altitude
3,000–6,000 feet
Shipping
December–September
Varietals
98% Arabica, 2% Robusta
Flavors
While coffee from here almost always possesses a full body, chocolate notes, and marked acidity, the various microclimates lead to a wide variety of cup characteristic.