Colombia Huila Wine Yeast & Orange (Infused Fermentation) (35kg)
About This Coffee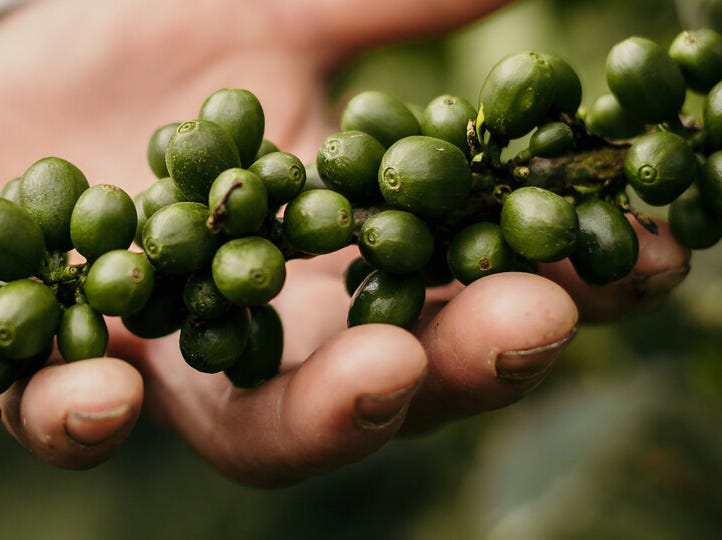 This exclusive microlot was sourced from producers Jesús Barrera and Ruth Pascuas, small farmers in the Elias subregion of South Huila. The honey process for this coffee includes a 72 hour cherry fermentation including wine yeast and fresh orange, followed by pulping and drying on raised beds.
| | |
| --- | --- |
| Origin | Colombia |
| Subregion | San Adolfo, Acevedo, South Huila |
| Harvest Season | 2020/21 |
| Farm Name | Jesús Barrera and Ruth Pascuas |
| Processing | Washed |
| Processing Description | Washed with extended fermentation infused with wine yeast and fresh orange |
| Growing Altitude | >1750m |
| | |
| --- | --- |
| Plant Species | Arabica |
| Variety | Caturra |
| Coffee Grade | COL CA WA EXCO EP10 |
| Screen Size | 95% over screen 15 |
| Bag Weight | 35 KG BAG |
| Bag Types | Grain Pro / Ecotact |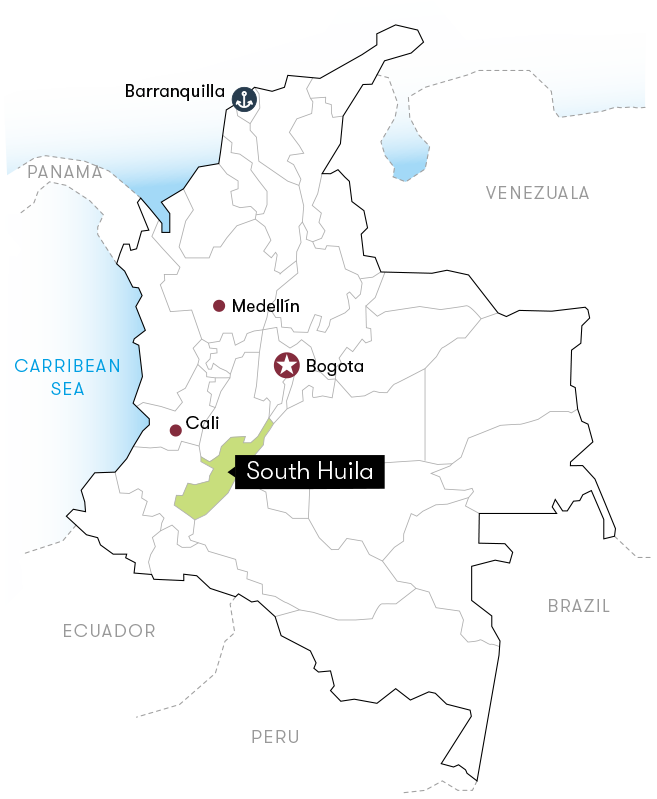 The Region
Elias is a small town in the south of the department of Huila. The region is known for its altitude and fertile soils. This contributes to higher levels of soluble solids in the bean. The Huila department is located in the South-West of Colombia, spanned by the Andes mountains. Landmarks include the San Agustin Archaeological Park and the Nevada del Huila volcano.
Huila coffee represents 18% of Colombian production. It is always in high demand and is often preferred as a single origin offering for its balance of acidity and sweetness. The Huilan landscape is dominated by volcanos and mountains, providing a rich terroir of high altitude and fertile soils and offering a wide range of ecosystems where coffee can be grown. There are producing farms ranging from 1,500 masl up to 2,300 masl, conferring great attributes to the cup profile such as bright acidity and characteristic sweet notes.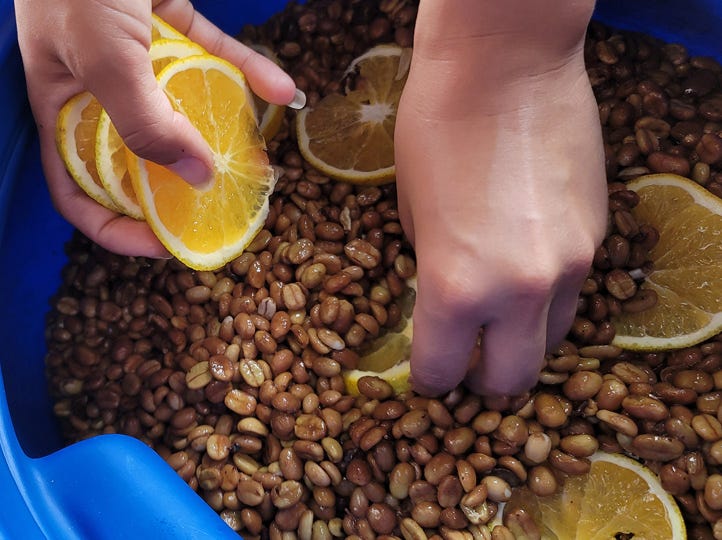 The Process
This coffee is processed using a combination of anaerobic/anoxic fermentation and the honey method. First this coffee is put in a 72-hour anaerobic fermentation in plastic tanks where CO2 (to drive out the oxygen), wine yeast and fresh orange are added. The beans are then dried without washing and put on African beds keeping the temperature below 35°C until they reach the ideal humidity level. Some of the fruit remains on the bean. The remaining golden, sticky mucilage is reminiscent of honey, which is where the process gets its name.
One benefit to producers is that honey process uses less water. Allowing the fruit to dry on the bean means that it can be physically removed during milling rather than being washed off as is typical of washed coffees.
Status

Spot

Subregion

San Adolfo, Acevedo, South Huila

Farm Name

Jesús Barrera and Ruth Pascuas

Processing

Washed

Processing Description

Washed with extended fermentation infused with wine yeast and fresh orange

Bag Types

Grain Pro / Ecotact

Plant Species

Arabica

Variety

Caturra

Coffee Grade

COL CA WA EXCO EP10

Growing Altitude

>1750m

Screen Size

95% over screen 15

Origin

Colombia

Warehouse

Vollers Group Uk

On Sale

No

Top Lot

Yes

CTRM Contract Number

P8001526-5

Price Per Kg

£23.95