Brazil Sitio Serra Negra
About This Coffee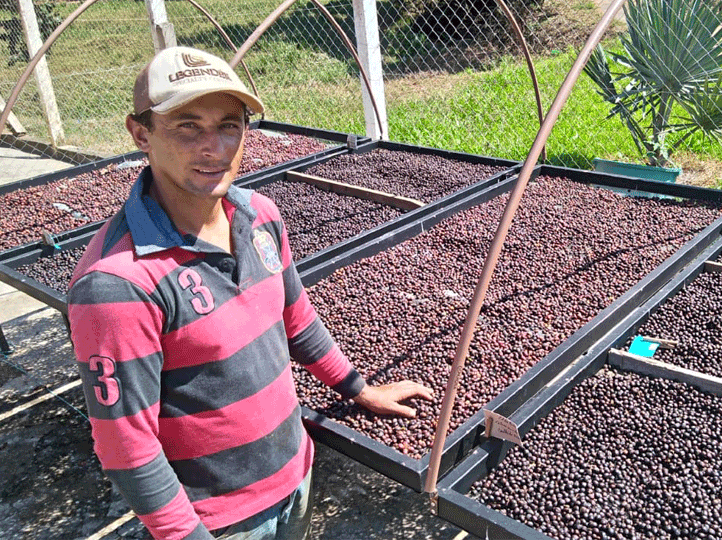 Paulo Bernardes has been growing coffee at Sitio Serra Negra for over 30 years. He lives there with wife Maria, but also shares his land with his 2 sons, a family always working together. Typically the men take care of farm, picking and other works in the field, while Mrs. Bernardes takes care of processing and maintenance. With a relatively low production compared to the big farms in this region, Sitio Serra Negra is focused on quality to differentiate itself in a competitive environment.
"We are very happy to see our coffee shipped overseas. This is a confirmation that our effort is not in vain. We are seeing the results and that's encouraging, especially for small growers like us. "- Maria Bernardes
| | |
| --- | --- |
| Origin | Brazil |
| Subregion | Sul de Minas |
| Harvest Season | 2021/22 |
| Producer Type | Single Estate |
| Farm Name | Sitio Serra Negra |
| Processing | Natural/Dry Processed |
| Processing Description | Raised Bed natural |
| | |
| --- | --- |
| Plant Species | Arabica |
| Variety | Catuai |
| Coffee Grade | BRA CA FW FC NY 2/3 SC 15/16 |
| Screen Size | 15/16 |
| Bag Weight | 60 KG BAG |
| Bag Types | Grain Pro / Ecotact |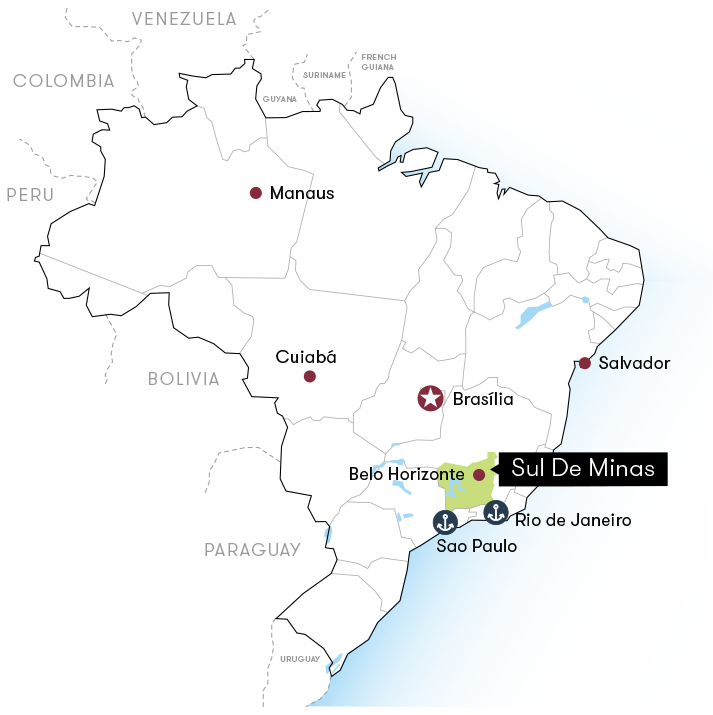 The Region
Machado is located in the south of the Minas Gerais region. The local area has some of the highest elevations of any coffee growing region in Brazil (up to 1,250masl). The cooler climate allows for a slow cherry development, mild but distinct acidity and nice healthy trees!
Sul de Minas (South Minas) is the largest coffee growing region in Brazil and the world, and is home to some of the best coffees in Brazil. The region is characterised by mountainous terrain, rich fertile soil and vast natural reserves of Brazil's Atlantic Rainforest. The favourable climate and relief, together with handmade coffee production, are the secrets of the award-winning region. The factors for success are a dedication at all stages of production, solid infrastructure and investment in research.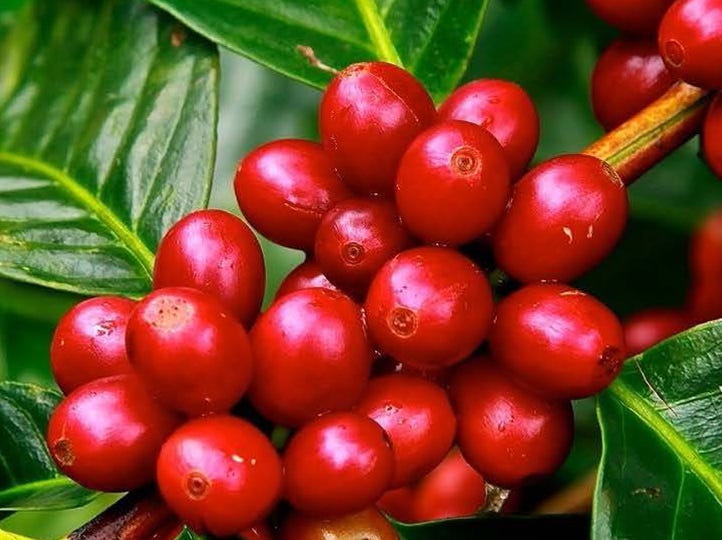 The Process
Cherries are carefully handpicked and then floated in a tank of water to separate by density. The densest, ripest cherries sink to the bottom of the tank and the floaters are removed. The remaining high quality cherries are then dried on the patio in the sun with skin and pulp intact until the optimum moisture content has been reached. The cherries must be carefully maintained and turned to prevent over-fermentation or mold developing. Once the dried coffee cherries have been rested for a month, they are hulled, graded by bean size and bagged in GrainPro liners to preserve freshness.
Subregion

Sul de Minas

Farm Name

Sitio Serra Negra

Producer Type

Single Estate

Processing

Natural/Dry Processed

Processing Description

Raised Bed natural

Bag Types

Grain Pro / Ecotact

Plant Species

Arabica

Variety

Catuai

Screen Size

15/16

On Sale

No

Top Lot

No

Price Per Kg

£6.50

Status

Spot

Coffee Grade

BRA CA FW FC NY 2/3 SC 15/16

CTRM Contract Number

P8001607-1

Origin

Brazil

Warehouse

Vollers Group Uk