Brazil Ltd. Edition Ernades Pereira Natural
About This Coffee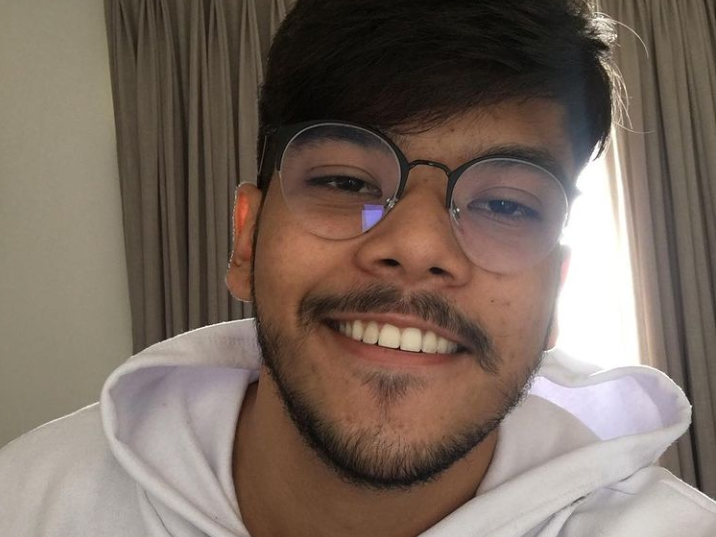 Ernandes Pereira Dos Santos Junior is a young farmer based in Bonito in the state of Bahia. His family farm Fazenda Santos is 50ha in size and was founded by his family in 1976. They produce around 2,000 bags annually. This lot is 100% Catuai and unusally for Brazil is dried in a greenhouse.
"I am from a family that has been producing coffee for years, I have continued this art of producing high-quality and scored coffees. I love what I do and I do with great dedication to make the result amazing. Since I decided to enter in this business I never thought of leaving it and I have been investing on production to improve every day."
| | |
| --- | --- |
| Origin | Brazil |
| Subregion | Chapada Diamantina |
| Harvest Season | 2021/22 |
| Producer Type | Single Estate |
| Farm Name | Fazenda Santos |
| Processing | Natural/Dry Processed |
| Growing Altitude | >1000m |
| | |
| --- | --- |
| Plant Species | Arabica |
| Variety | Catuai |
| Coffee Grade | BRA CA FW FC NY 2/3 SC 17/18 |
| Screen Size | 17/18 |
| Bag Weight | 60 KG BAG |
| Bag Types | Grain Pro / Ecotact |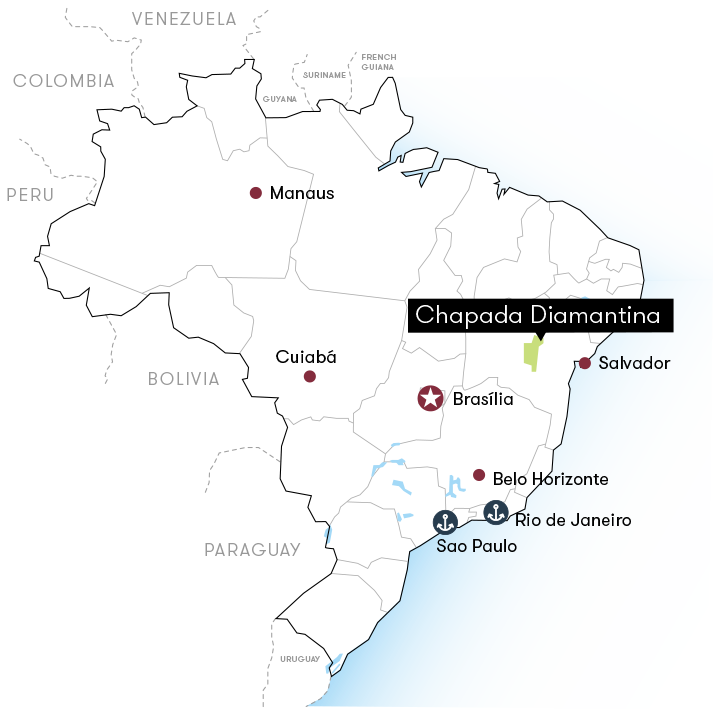 The Region
In the Chapada Diamantina region the coffee develops and matures at an altitude between 900 to 1,350 masl which contributes to a humid and cool climate. The region, that is known for several award-winning coffees, is formed mostly by smallholder farmers who depend on family farming as a source of income. The coffee from Chapada Diamantina has unique characteristics and special flavors. Care of family farming is present in all coffee producing processes, harvesting, postharvesting, combined with special attention to sustainability. The production of high-quality coffee is also due mainly to the unique climate and relative high altitude of the Chapada Diamantina region, which gives the coffee remarkable flavour, typically with notes of molasses, citrus and red fruits.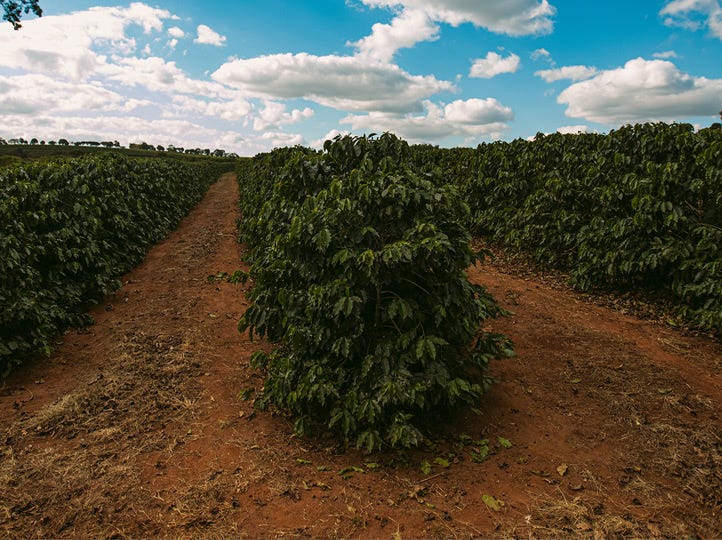 History of Coffee in Brazil
American colonists had been drinking coffee for fifty years before the first coffee seed was planted in Brazil in 1727. A hundred years later, Brazil accounted for 30% of the world's coffee supply. A hundred years after that, in the 1920's, Brazil held a virtual monopoly, producing 80% of the world's coffee. Although Brazil's market share peaked at 80% in the 1920's, its continuing status as the world's largest coffee producer still gives the country considerable influence on the market and coffee prices. It is said that when Brazil sneezes, the coffee world catches cold. In 1975, a "black frost" destroyed over 70 percent of the crop in Brazil and coffee prices doubled world-wide. Brazil was a founding member of the Pan-American Coffee Bureau, which invented the concept of a "coffee break," during an advertising campaign in the early 1950's.
Status

Spot

Subregion

Chapada Diamantina

Farm Name

Fazenda Santos

Producer Type

Single Estate

Processing

Natural/Dry Processed

Bag Types

Grain Pro / Ecotact

Plant Species

Arabica

Variety

Catuai

Coffee Grade

BRA CA FW FC NY 2/3 SC 17/18

Growing Altitude

>1000m

Screen Size

17/18

Origin

Brazil

Warehouse

Vollers Group Uk

On Sale

Yes

Top Lot

Yes

CTRM Contract Number

P8001696-2

Price Per Kg

£6.75