Guatemala Seleccion San Antonio Huista Cafe Delas
About This Coffee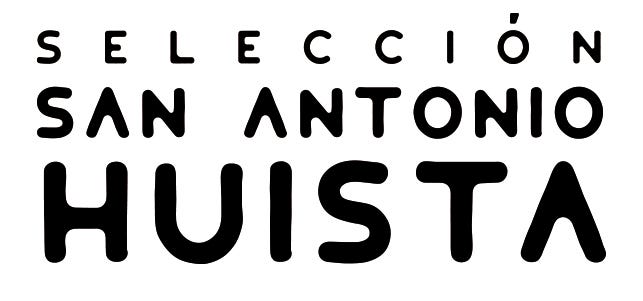 This regional selection is sourced from women farmers in the community of San Antonio Huista in Huehuetenango, Guatemala as part of our Cafe Delas program. These producers typically come from a rich coffee heritage and have small artisnal farms around their homes averaging just 1ha in size which can be found at elevations up to 2,000masl.
Café Delas was created to help women farmers access the resources, knowledge and voice they need to grow their operations to the fullest potential. Every Café Delas coffee is sourced 100% from women farmers and for every sale, a portion of the profit is reinvested in programs that promote gender equality and empower women in the field.
| | |
| --- | --- |
| Origin | Guatemala |
| Subregion | San Antonio Huista, Huehuetenango |
| Harvest Season | 2020/21 |
| Producer Type | Small Holder Farmers |
| Processing | Washed |
| | |
| --- | --- |
| Plant Species | Arabica |
| Variety | Bourbon, Catimor, Catuai, Caturra, Pache |
| Coffee Grade | GTM CA WA SHB FANCY |
| Screen Size | 15 Up |
| Bag Weight | 69 KG BAG |
| Bag Types | Grain Pro / Ecotact |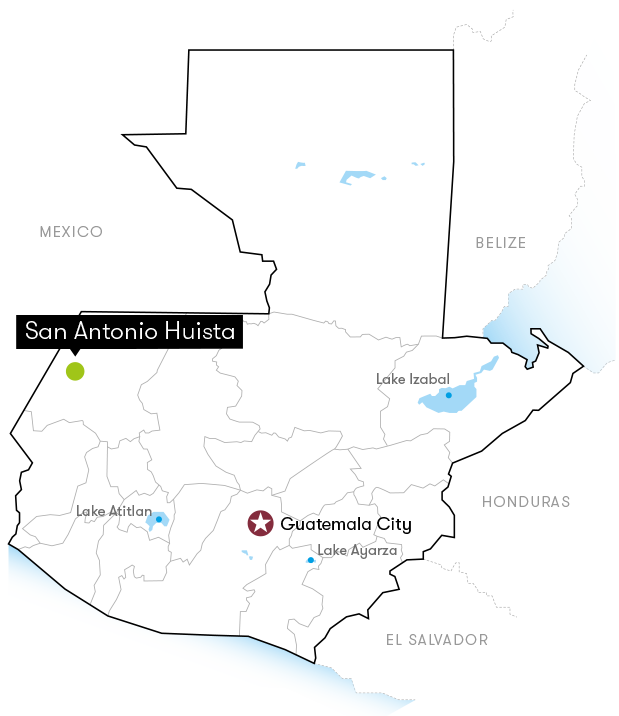 The Region
Huehuetenango is the highest altitude region cultivating coffee in Guatemala. Thanks to the dry, hot winds that blow into the mountains from Mexico, the region is protected from frost allowing Highland Huehue to be cultivated up to 6500 feet (almost 2000m). The extreme remoteness of Huehuetenango means that most producers need to process their coffee themselves. Fortunately the region has plentiful water supply with many rivers and streams, so a mill can be placed almost anywhere. An abundance of local knowledge and skill also means that while home-processed, these coffees are treated with excellent attention to detail and are the amongst the most sought after in Guatemala due to their high quality cup.
The Process
Cherries are pulped mechanically, fermented for around 24 hours on average, washed and then dried on small patios with manual selection of the beans and careful attention
to detail.
Every region has its own culture of coffee processing. In Huehuetenango it is special. Tall mountains tower over the coffee producing areas, inducing cool temperatures which means that coffee takes time to ferment; sometimes longer than a day. Coffee is therefore often fermented overnight, pushed into a washing channel for a density separation, then let to sit for another full day so that the last bit of mucilage can be washedoff. Drying of the coffee is done on any flat ground that can be found. The harvest and processing season is typically dry, allowing the farmers to sun dry their coffee on small patios.
Huehuetenango's producers are specially known for their artisan approach to processing, where every farmer develops their own process on their homes or nearby yards, so as to ensure the coffee is always supervised. After washing the coffee is always 100% sundried.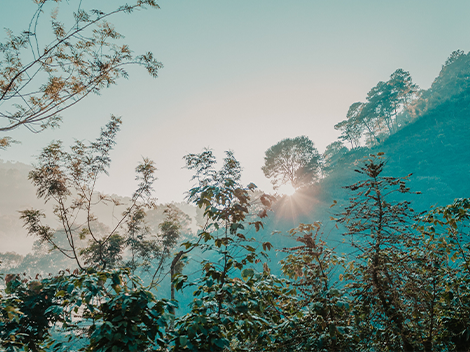 History of Guatemalan Coffee
Although coffee was brought over from the Caribbean in the mid-18th century by Jesuit priests, it was used primarily as an ornamental plant and garden crop for 100 years in Guatemala. Coffee wasn't widely traded, however, until commercial production began in the 1850s. The volcanic soil and various micro-climates proved ideal for growing coffee in Guatemala. Coffee, within a generation, became the country's most important crop. In 1860, Guatemala exported 140,000 pounds of coffee, and just 25 years later, the country was exporting over 40 million pounds. Large numbers of coffee farmers were German immigrants responsible for many inventions and innovations related to coffee milling. Most of Guatemala's coffee was exported to Germany until the First World War, when exports shifted to the United States.
Status

Spot

Subregion

San Antonio Huista, Huehuetenango

Producer Type

Small Holder Farmers

Processing

Washed

Bag Types

Grain Pro / Ecotact

Plant Species

Arabica

Variety

Bourbon, Catimor, Catuai, Caturra, Pache

Coffee Grade

GTM CA WA SHB FANCY

Min Growing Altitude

1300m

Max Growing Altitude

2000m

Screen Size

15 Up

Origin

Guatemala

Warehouse

Vollers Group Uk

On Sale

No

Top Lot

No

CTRM Contract Number

P8001521-2

Price Per Kg

£7.50