India Ghattadhalli Estate (2022)
About This Coffee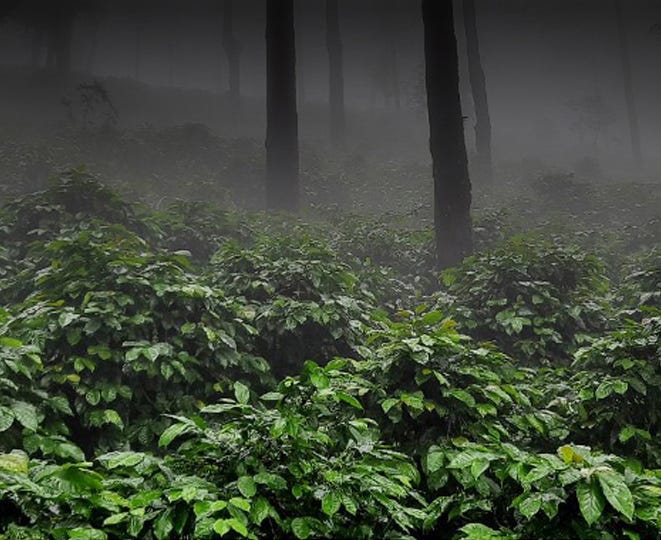 Ghattadhalli Estate is a 69 hectare farm in Chikmagalur, Karnataka estate with over 250 years of history. The family farm is operated by Ms Swaroop Balakrishna, a 7th generation coffee grower. Coffee here is 100% shade grown under a thick canopy of jungle trees.
| | |
| --- | --- |
| Origin | India |
| Subregion | Chikmagalur, Karnataka |
| Harvest Season | 2021/22 |
| Producer Type | Single Estate |
| Farm Name | Ghattadhalli Estate |
| Processing | Washed |
| | |
| --- | --- |
| Plant Species | Arabica |
| Variety | S795 |
| Coffee Grade | IND CA WA PLA A |
| Screen Size | 15 Up |
| Bag Weight | 60 KG BAG |
| Bag Types | Grain Pro / Ecotact |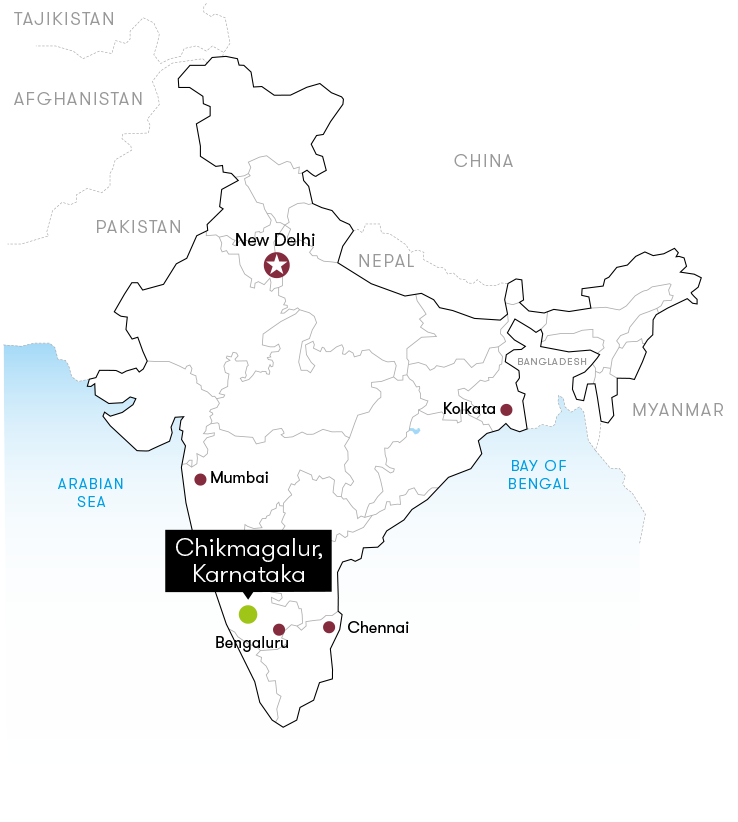 The Region
Ghattadhalli Estate is located in Mudigere village, Chikmagalur district, in the state of Karnataka. The region is marked by the Western Ghats mountain range, one of the world's foremost biodiversity hotspots. It's a designated UNESCO world heritage site and contains a huge proportion of the country's flora and fauna, many of them unique to India.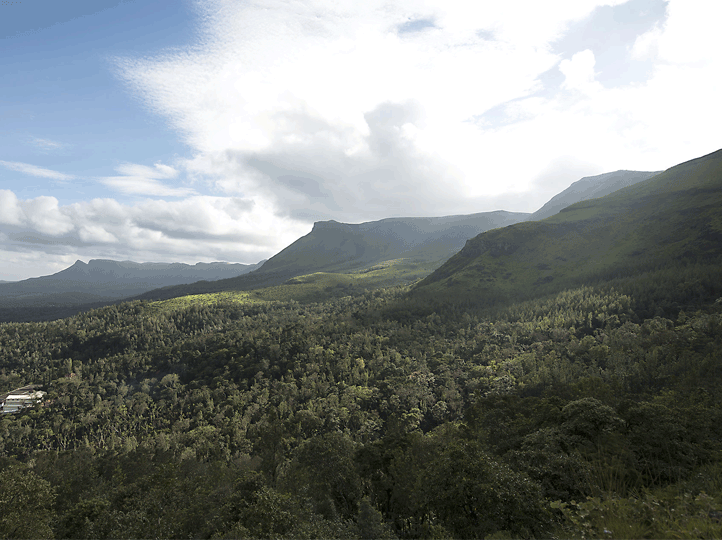 History of Coffee in India
If coffee was born in Ethiopia and grew up in Yemen, then it left home to make its own way in the world through India in the 17th Century, when Baba Budan, returning from a pilgrimage to Mecca, smuggled seven beans and planted them in hills of the Chikkamagaluru district, a hill region now known as Baba Budan Giri. Green coffee cultivation grew slowly in India and the first formal plantations were established by the British in 1840 in the same region where the first coffee was planted.
Over the years, repeated battles with leaf rust and an emphasis on yield caused India to increase planting Robusta and prioritize shade growing conditions. Today, India grows more than twice as much Robusta as Arabica and nearly all coffee is grown under shade, much of it in forest conditions. Over 21% of India's coffee is exported to Italy, where Robusta has long been a part of traditional espresso blends. In recent years, Olam has been finding coffee for the specialty market. India is poised to attract increasing attention from specialty markets, and not only because quality is quickly improving. Coffee plantations in India are home to abundant wildlife, including tigers and elephants, because of the forest-like conditions. Compared to shade grown coffee in other parts of the world, coffee in India is grown in dense shade conditions, and almost intercropped with peppercorn, cardamom, areca nut, oranges, bananas, and other crops.
Subregion

Chikmagalur, Karnataka

Farm Name

Ghattadhalli Estate

Producer Type

Single Estate

Processing

Washed

Bag Types

Grain Pro / Ecotact

Plant Species

Arabica

Variety

S795

Min Growing Altitude

950m

Screen Size

15 Up

On Sale

Yes

Top Lot

No

Price Per Kg

£6.50

Status

Spot

Coffee Grade

IND CA WA PLA A

CTRM Contract Number

P8001840-1

Origin

India

Warehouse

Vollers Group Uk