Ethiopia Masha Farm Gr. 1 Fully Washed
About This Coffee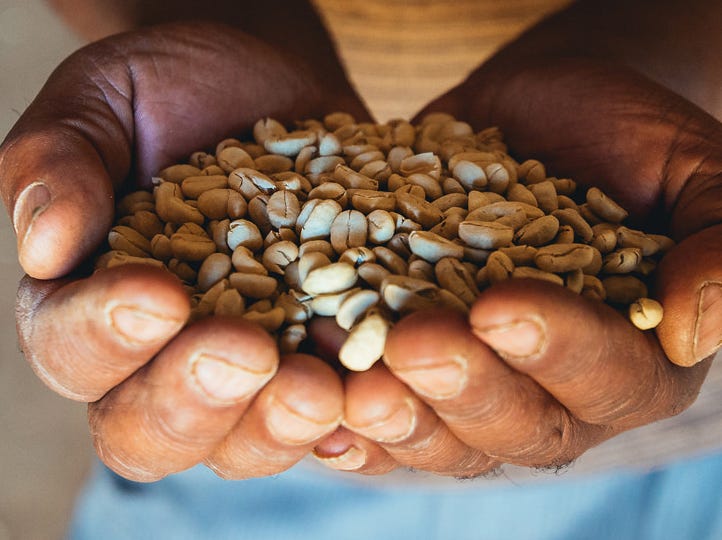 Coffee was first grown on the farm in Masha in 2014. The planting was phased over 4 years with each yield producing increasingly good yields. Manual practices were used for land preparation (slashing, thinning out shade areas, removing trash), harvesting and processing. The farm is managed by an Estate Manager with separate divisions for coffee, spices and honey.
Masha is owned by former Olympic champion and world record holding long distance runner, Haile Gebrselassie.
| | |
| --- | --- |
| Origin | Ethiopia |
| Subregion | Sheka zone |
| Harvest Season | 2020/21 |
| Producer Type | Single Estate |
| Farm Name | Masha Farm |
| Processing | Washed |
| | |
| --- | --- |
| Plant Species | Arabica |
| Variety | Ethiopia Heirloom Varieties |
| Coffee Grade | ETH CA WA DJIM G1 |
| Bag Weight | 60 KG BAG |
| Bag Types | Grain Pro / Ecotact |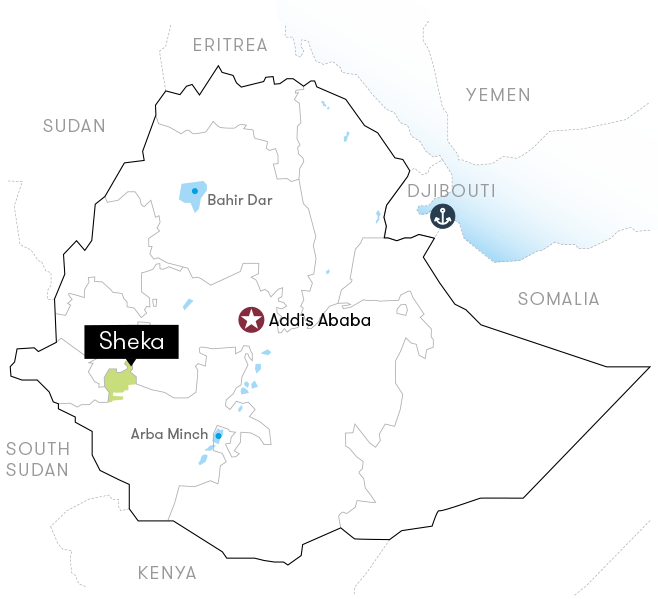 The Region
The 1,500 hectare coffee estate in Masha is highly conducive for growing coffee with its high-quality Nitisols soil types, rich vegetation and gentle topography. Situated within the UNESCO biosphere reserve of Sheka at an altitude of 1,680 - 1,875m, the estate has an exquisite air quality and one of highest rainfalls (1,800 - 2,200mm) in Ethiopia. The estate is bordered by rivers on three sides and its dense forest areas ensure that the area is one of the richest in terms of biodiversity.
The Process
Coffee cherries are taken to the wet mill and on the same day they are passed through a demuscilager and soaked overnight. The coffee beans are laid out to dry on a raised bed. Sometimes, depending on the weather, they are dried mechanically. The washed and natural coffee beans are stored separately.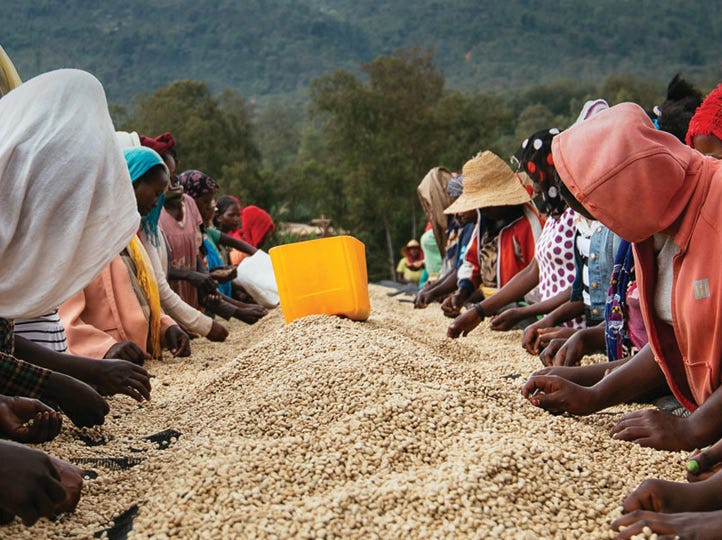 History of Coffee in Ethiopia
Coffee is ancient in Ethiopia, but coffee farming is not. By the end of the 9th Century coffee was actively being cultivated in Ethiopia as food, but probably not as a beverage. It was the Arab world that developed brewing. Even as coffee became an export for Ethiopia in the late 1800's, Ethiopian coffee was the result of gathering rather than agricultural practices. A hundred years ago, plantations, mostly in Harar, were still the exception, while "Kaffa" coffee from the southwest was still harvested wild. In 1935, William Ukers wrote: "Wild coffee is also known as Kaffa coffee, from one of the districts where it grows most abundantly in a state of nature. The trees grow in such profusion that the possible supply, at a minimum of labor in gathering, is practically unlimited. It is said that in south-western Abyssinia there are immense forests of it that have never been encroached upon except at the outskirts."
Subregion

Sheka zone

Farm Name

Masha Farm

Producer Type

Single Estate

Processing

Washed

Bag Types

Grain Pro / Ecotact

Plant Species

Arabica

Variety

Ethiopia Heirloom Varieties

On Sale

No

Top Lot

No

Price Per Kg

£6.50

Status

Spot

Coffee Grade

ETH CA WA DJIM G1

CTRM Contract Number

P8001477-2

Origin

Ethiopia

Warehouse

Vollers Group Uk